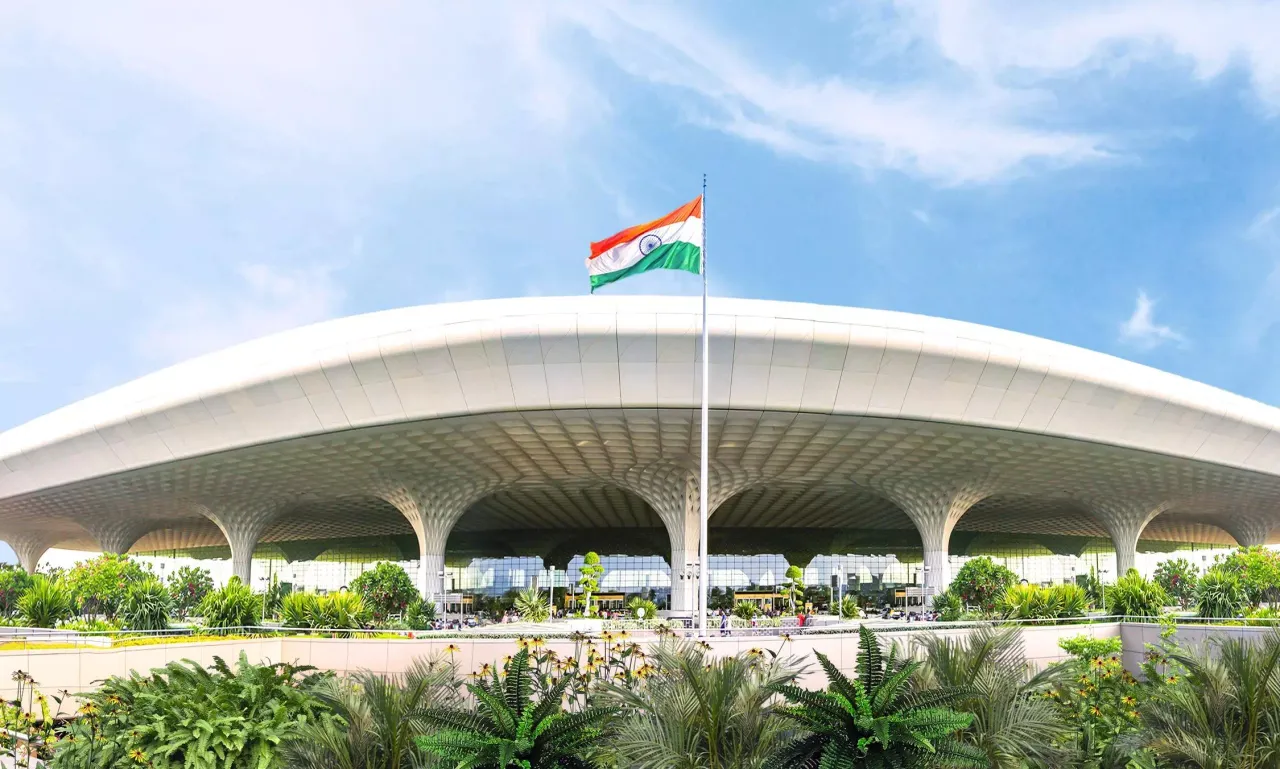 Honouring its determined commitment to redefining brilliance in air travel, Chhatrapati Shivaji Maharaj International Airport (CSMIA) launched its dedicated valet services at the Multi-Level Car Parking (MLCP). The standard services offered at CSMIA are focused towards the enhancement of passenger satisfaction. This remarkable addition of valet services is striding towards the convenience and satisfaction of the passengers, providing them with an extraordinary and effortless travel experience. 
The unnecessary chaos and hunt for empty parking slots have been eliminated and allowed travellers to entrust their vehicles to the dedicated valet attendants upon their arrival at P10, Terminal 2. The registration at dedicated counter in front of Gate no.3 and 6 for as low as INR 300 allows the satisfaction of a stress-free journey. Aimed to save valuable time for passengers, the valet parking marks a remarkable milestone in the airport's ongoing efforts to redefine excellence in customer service. 
Blowing its own trumpet, the valet parking service at CSMIA is assured to dramatically alter the way passengers perceive airport parking:
Saving Time, Enhancing Efficiency

Inclusivity for All Passengers

Uncompromising Safety and Maintenance

Seamless vehicle Drop-off and Pick-up

Unmatched Professionalism and Reliability
CSMIA has gathered a team of excellent valet attendants to provide a seamless and hassle-free service. Each attendant is well-aware and possesses the necessary expertise and dedication to handle your vehicle with the utmost care and attention, giving you peace of mind throughout your journey. After you return from your journey, the valet attendants retrieve the cars expeditiously, with a guarantee of a smooth transition from the airport to their waiting vehicle. 
Taking preventive measures for Safety and Security CSMIA has executed an all-inclusive surveillance system operating around the clock. It constantly monitors and safeguards against any unwanted incidents. Over and above that MLCP is a well-organised, heeded space, offering a safe and secure environment for all parked vehicles. 
The establishment by CSMIA of a dedicated valet Multi-Level Car Parking accentuates its steady dedication to enhancing the overall passenger experience. The airport strives to exceed expectations and strengthen its position as a world-class airport by constantly enhancing and innovating its services, providing modern amenities and ensuring passenger satisfaction.