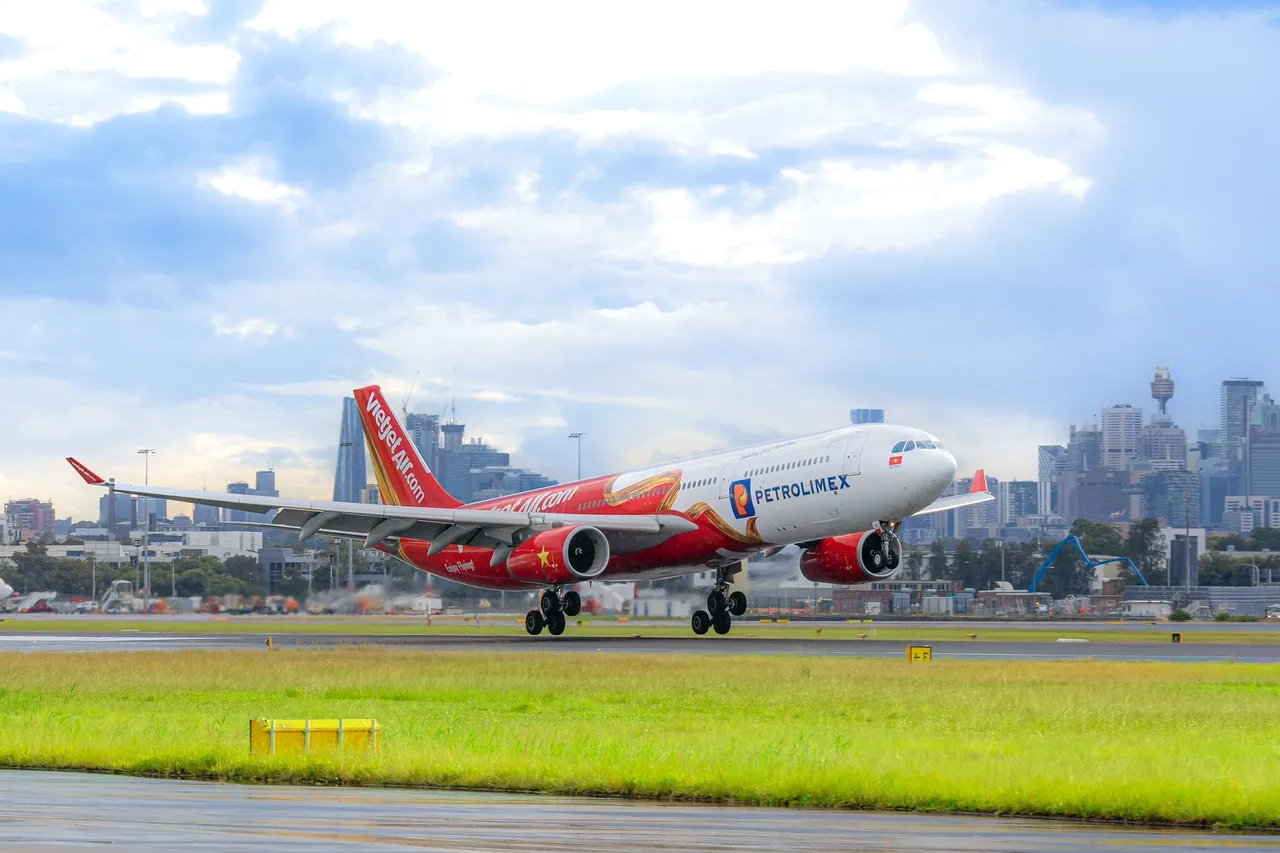 VietJet officially welcomes passengers on direct flights connecting Australia's largest cities - Melbourne, Sydney, and Brisbane. With Vietnam acting as a hub for Southeast Asia, the recently inaugurated routes will help VietJet facilitate the movement of Indian & Australian travellers; Boosting tourism & trade between the two continents.
Expressing his happiness about the new airline route linking Australia & Vietnam, Governor-General David Hurley said delight about VietJet's inaugural flight on 8th April to Melbourne. VietJet's Chief Operations Officer, Michael Hickey, expressed gratitude towards passengers, governments, cities, airports, and Australian partners who supported VietJet in opening new routes to Melbourne, Sydney, and Brisbane to meet customer demand for travel, tourism, business, and visiting relatives.
Operating on the new A330 aircraft, the flights from Melbourne to Ho Chi Minh City will be scheduled for Sundays, Wednesdays, and Fridays and for Ho Chi Minh City to Melbourne on Tuesdays, Thursdays, and Saturdays. Additionally, on April 13th, VietJet started operating flights between Sydney and Ho Chi Minh City with three weekly return flights. Sydney to  Ho Chi Minh City on Mondays, Thursdays, and Saturdays & Sydney to Ho Chi Minh City on Wednesdays, Fridays, and Sundays. The flight duration is approximately 9 hours between destinations.
For Indians, the opening of this new direct link will provide Indians with an avenue to increase their network of possible destinations with VietJet. Already setting up several strategic expansions within the country – Mumbai, Delhi, Ahmedabad– VietJet's footprint & connection between Vietnam & India is well carved out; Expanding through modern fleets, dedicated crews, and attractive Indian-specific promotions. Further catering to the needs of its Indian customers, VietJet also offers special inflight hot meals with a variety of dishes, both vegetarian and non-vegetarian keeping in mind Indian culture.
Additionally, apart from now being able to fly to Hong Kong, Australia and all over Asia in Bali, Thailand, Japan, South Korea, Taiwan, Malaysia, Singapore and Kazakhstan with reasonable prices, Indian passengers will also be able to accumulate points through the VietJet Sky-Joy loyalty program which can be redeemed for flight tickets or gifts from over 250 culinary, shopping, and tourism brands in Vietnam.  Book your flight on the Vietjet Air website or mobile app.