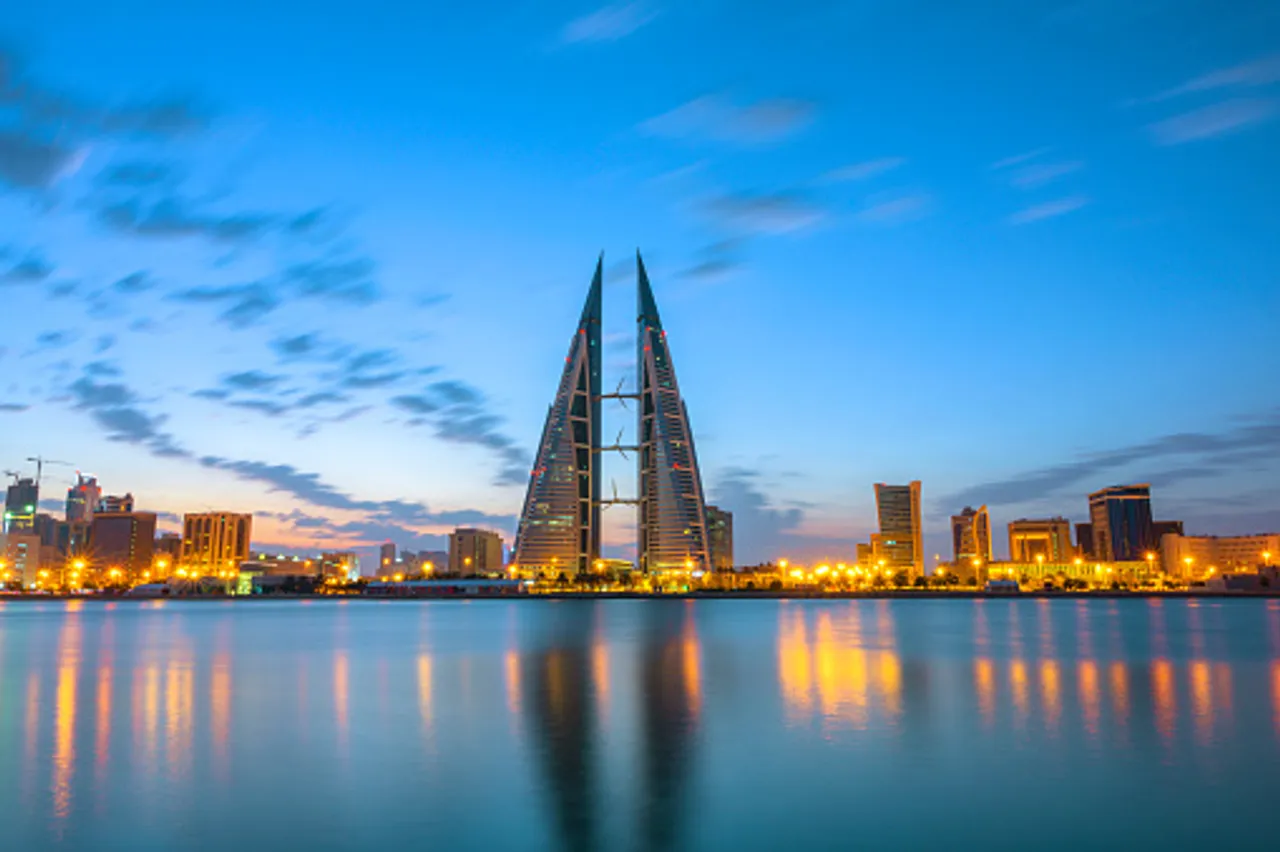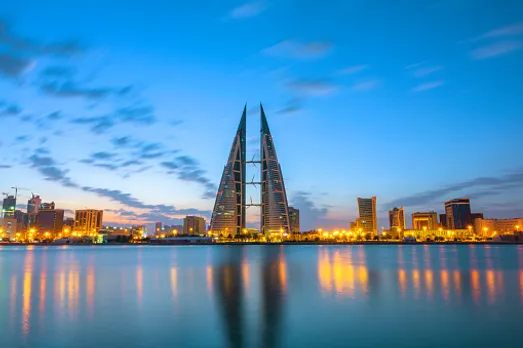 Pearl diving in crystal clear oceans, exploring ancient forts, relaxing on white sandy beaches or attending thrilling adventures; Bahrain is perfect island destination that has it all. Experience yearround sunshine, fascinating history, a melting pot of cultures and people and a wealth of activities.
It is one of the most stunning places to visit in the Middle East that attracts people from all over the world. Nestled in the Persian Gulf, Bahrain comprises around 51 islands which adds to the natural beauty of this country. Apart from the natural islands, Bahrain is also brimmed with around 33 artificial islands
The unmissable World Trade Centre
The Bahrain World Trade Centre stands as an icon of sustainable design and engineering. The building includes the first installation of large-scale wind turbines into a commercial building. With initial inspiration taken from traditional Arabian wind towers, the idea that buildings could harness the onshore breeze from the Gulf and if designed correctly, deliver a renewable source of energy for the project was developed. The sail profiles of the two towers funnel the onshore breeze between them as well as creating lift behind, thus
further accelerating the wind velocity between the twin structures.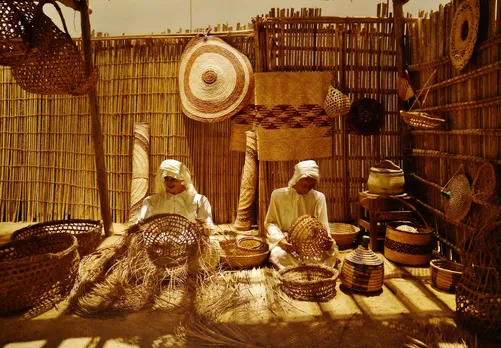 Soak up in local culture
Bahrain is a fusion of ancient history, modernity and has historically been a stopover for travellers travelling from East to West. This is reflected in the cuisines, cities, people and culture. The Kingdom is the perfect blend of old and new – visitors can delve into 5000 years of Bahraini history, discovering the UNESCO World Heritage Sites and authentic souqs. You can also experience modern twists such as the National Museum and Theatre, where you can enjoy globally recognised exhibitions and performances all year-round.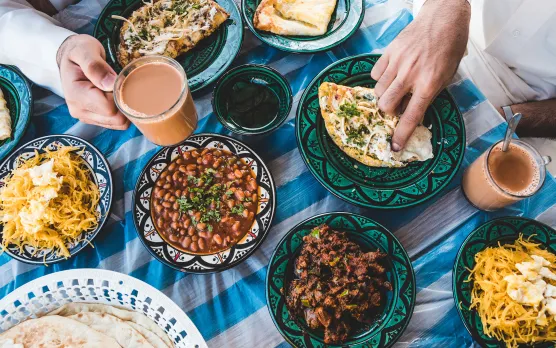 Experience eclectic cuisines
The food scene in Bahrain is constantly evolving, especially as new restaurants opening up every day. From traditional Bahraini cuisine, fine-dining, to burger places. Bahrain's food scene will satisfy any foodie traveller. Block 338 is a must-visit to get a real flavour of
modern life in Bahrain. It is located in the capital's trendy arts quarter, you can discover a wealth of rooftop restaurants, cafes, shops and al fresco dining. To experience a taste of true Bahraini hospitality, be sure to eat where the locals do. Favourites include Haji's Cafe, which offers traditional delicacies such as spiced biryanis, flatbreads, fresh fish and kebabs.
Uncover the history
Did you know? Bahrain is a home to three UNESCO World Heritage sites and has a history dating back to the ancient Dilmun civilisation. Discover the history of Bahrain by visiting the Dilmun Burial Grounds, the Bahrain Pearling Trail or Qal'at al-Bahrain , known as
The Bahrain Fort. It has a rich arabic culture which is reflected through its architecture and mosques. The impressive Al Fateh Grand Mosque is another popular spot for tourists that can host up to 7,000 worshippers at one time and welcomes travellers to explore its magnificent architecture.

Pearl Diving in Bahrain
This has to belong to the bucket list when in Bahrain! Historically known as the center of the world's pearl trade, Bahraini pearls have long been considered the best in the world. Travellers can also try their hand at pearl diving, discovering the treasures in Bahrain's
turquoise waters and marveling at the beauty of the oyster beds – any pearls you do find are yours to keep forever!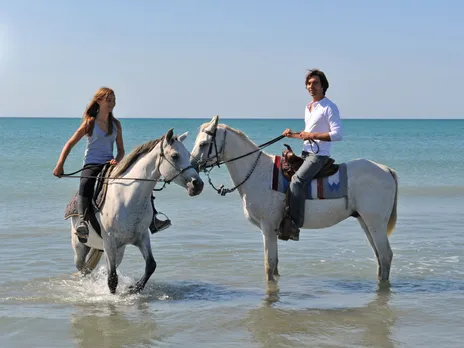 Saddle up for horse riding
Enjoy horseback riding in Bahrain, have fun and learn to practice an amazing sport. There are several horse riding tours in Bahrain to choose from. You can enjoy this great activity around Bahrain Fort, witnessing the magnificence of the fort while you practice this elegant
sport, or you can choose to enjoy horse riding along the beautiful beach as you get sprayed by the waves and breathe the fresh air. You can also take the country route and ride among lush green fields and flourishing farms. Whatever you choose, horse riding in Bahrain gives
you a chance to enjoy the beauty of the Kingdom.