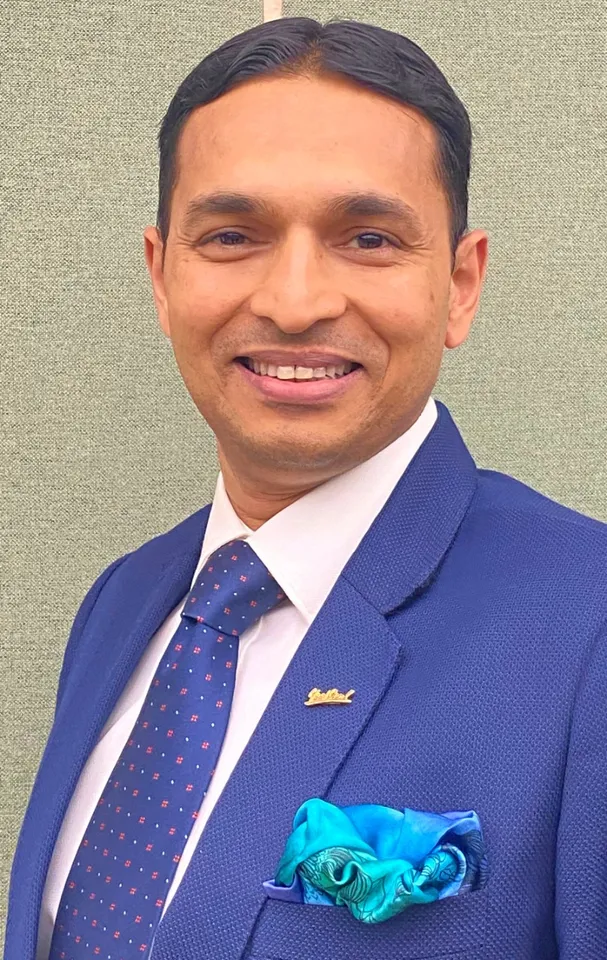 Post-Pandemic, affluent travellers are inclining more towards safe staycationing amalgamated with luxury and trending innovations. With sustainable travel and eco-tourism acing as a boon to the travellers, hospitality crafts to meet the personalized guests' expectations. Speaking with TravelScapes, Pankaj Saxena , General Manager, Radisson Blu Pune Kharadi gives his valuable insights on  showcasing the richness immersed with development strategies and initiatives to strengthen the visibility across India and over the globe.
By Chandni Chopra
---
Latest innovations in the pipeline for travellers
With hospitality moving up, new trends are fashioning up experiential travel in 2023.   We aim at upgrading the guest happiness catalogue and joyfulness for sure. We see Experience-driven personalization veering and emerging choices among all in the submarkets and therefore we set our route plan at Radisson Blu Pune Kharadi. The most up-and-coming innovation strategies will be those that cater to the diverse needs and expectations of today's global travellers with us. Social experiences will be key to attracting business travellers, millennials and Gen Z travellers. Managing an increasingly diverse range of clients, we are balancing online and offline experiences that maintain the human touch and build consumer trustworthiness. We believe in taking a path for real-time communication, speaking the same language is spirited for communication. One thing all are jutting on is that hotel technology is virtually having all aspects of hospitality, from standard operations to marketing systems and fulfilling the guest satisfaction index.
Crowd-puller strategies are taken by Radisson Blu for strengthening its visibility
Our most imperative goal is to increase the admiration of the hotel by many folds with Corporate and Holiday guests in imminent months. We would like to spread out and gain humongous recognition from business travellers. Every guest is distinctive and they exceedingly forestall their next hotel stay experience to be undeniably superior to the last hotel they checked out from. This challenge is thrilling all our team members to think beyond systematic precincts and spring up with inventive ideas to touch upon the lives of our revered guests. We strategize that every finer detail of all our guests is collected and well utilized to overwhelm their expectations. Providing experiential stays to its guests, Radisson Blu Kharadi as a brand would want guests to portray a story about the hotel to their friends and family on all social mediums to retain prevailing loyal patrons and to gain new clientele as well. As per the current market trend and scenario our typical customers currently are single travellers that plan to spend valuable time on their business trips and rejuvenate themselves by taking off from daily chores. We are majorly converging business travellers on weekdays, leisure travellers, and adventurers on weekends. The hotel has a wide range of restaurants serving a plethora of dishes to satiate your taste buds. Rediscover a whole new sense of well-being at our Spa. Revitalise in the aroma steam room or revive tired muscles with an invigorating treatment. A truly unique experience and the perfect antidote to the stress of modern life.
Initiatives for sustainable travel and eco-tourism
Radisson Blu Pune Kharadi making substantial strides to drive change in the hospitality industry's response to sustainability, renewable energy, green mobility and the hotel sustainability basics to target net zero hospitality by 2050. We are actively striving to reduce our carbon footprint with a strategy focused on energy efficiency and renewable wind energy usage. Keeping up with this commitment we inaugurated our Electric Vehicle (EV) chargers in partnership with SunFuel at the Radisson Blu Pune Kharadi. This was in partnership with SunFuel to EV-enable the property.
Providing a personalised guest experience
Core attention and making memorable experiences with spontaneous surprises and thoughtful gestures are the key elements for sure. Radisson Blu Pune Kharadi emphasizes more on offering very unique and highly personalized stay experiences for discerning business travellers and leisure companions. This results in creating a long-term relationship with guests to attain more repeat and loyal clientele. Promoting local dining experience with the farm-to-table continuing to be in demand, we create localized menus to attract customers while incorporating this trend into our hotel restaurant by offering seasonal foods that are locally available at peak harvest. Having visual content with our hotel as a virtual tour is generating a long-lasting impression. Visual graphics are always intriguing and captures planners' attention.  Potential planner customers therefore can choose what they want to see, take a virtual walk through the hotel, and picture their event within the space.
Becoming best from the rest
Our prime location is within a short drive of SEZ in Magarpatta and Phursungi, making it especially convenient for corporate guests. Planning a business conference in the city? Our hotel boasts 15,000 square feet of meeting facilities that include grand halls and professional boardrooms. We are at the helm of centre stage with business locations nearby with the most hyper-connectivity options and superb Metro rail connection. World-leading companies few minutes away. The grandeur of the art lobby introduces you to our world of contemporary luxury. Every Room Is Truly an Experience and among the largest in the city ranging from 33 to 98 square meters. So, whether staying with us on business, taking a break over a relaxed, pampering weekend; or just stopping over, you will ­find the rooms welcoming, relaxing and furnished with every comfort you could wish for. An assembly of on-site restaurants to choose from to ensemble any occasion. Sit down to pleasant speciality coffees or for all-day dining. You can enjoy the restaurant's garden views contributing to the atmosphere of welcoming sophistication. Making expressive occasions and celebrating every happening and making it extraordinary…Hosting an intimate or private meeting for a few. Courtyard- Exclusive open air for social events could be a treasured twilight.