Fiyavalhu Resort Maldives announced the appointment of Ahmed Naween as the Director of Sales & Marketing. He will be responsible to lead the commercial team and drive the sales strategy of Fiyavalhu Resort Maldives to greater heights. Naween has over 20 years of experience in the hospitality industry especially in revenue, reservations, sales and marketing leading various positions at Heritance and Adaaran Resorts Maldives.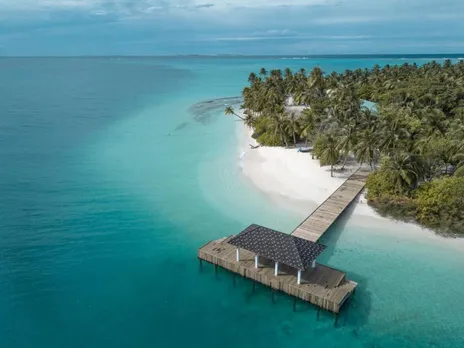 Speaking about his appointment Naween said: "I am excited to join Fiyavalhu Resort Maldives located in South Ari Atoll which is famous for beautiful underwater sceneries. As we are integrated within a local island, it's ideal to maximize the strength of the location and provide an indigenous Maldivian experience for all travellers. I look forward to engaging with all operators, agents and other stakeholders."
Commenting on the appointment Dilan Bandara, the General Manager of Fiyavalhu Resort Maldives, said: "We are delighted to have Naween in our team and confident the resort will strive to much greater heights and achievements with his expertise."
The first-ever island-integrated concept-built resort located in the famous South Ari Atoll, Fiyavalhu Resort Maldives offers an island experience that encompasses comfortable living spaces in a natural and private alcove of Mandhoo. The resort has 44 villas of six categories ranging from Garden to Pool Villas.
For more information about Fiyavalhu Resort Maldives visit, https://fiyavalhumaldives.com/