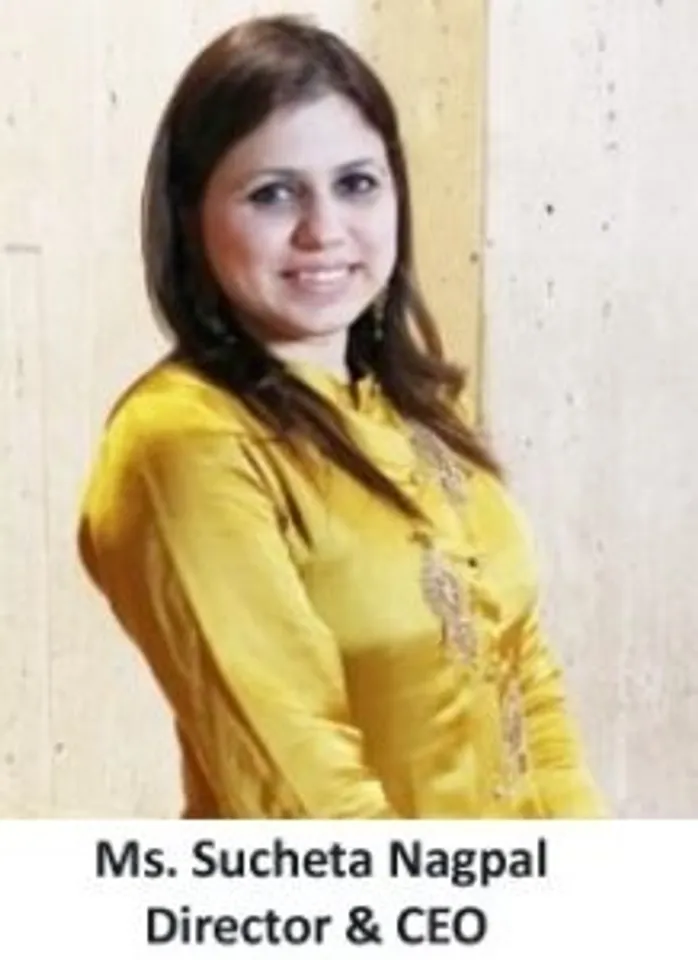 In a conversation with the founder of Travstarz Global Group, Sucheta Nagpal, TravelScapes gathers ideas about how keeping rates competitive by industry players would necessitate once again to push for higher volumes of travel in the long run. The Indian travel industry is resilient like never before and will lend a hand in kick starting the economy 
Retrospecting and marching forward here on, what new prospects do you think can help India become prominent on the tourism stage?
India has always been a very large and important outbound market and for various countries we were among the top 3 source markets like Dubai, Thailand, Abu Dhabi etc. Now that Covid is on the decline and with most countries having removed Covid restrictions, the outbound market once again looks very promising and has already picked up pace. However, visa delays and exorbitantly high airfares is a big dampener and is affecting the revival in some way. I feel the respective tourism bodies across the world are urging their governments to work on solving these issues as Indians are keen travellers post pandemic with a decent spending abilities which can definitely put the economy back on track. 
How have the dynamics and demands of travel changed post-pandemic?
The pandemic has affected the industry in both positive and negative ways to say the least. While the pandemic opened loads of opportunities for domestic travel and gave an impetus to Indian destinations but deeply affected the International destinations some of which were totally tourism dependent and tourism contributed majorly to their GDP. Initially, when the world started opening up with limited capacity of airlines and hotels, it was the business traffic and VFR traffic and the airlines and hotels increased their tariffs to cover up for the losses during the pandemic which was still understandable though was not in good practice, but surprisingly after the full reopening and ease of covid restrictions also, Airlines and hotels have still not increased capacity and have not reduced fares which is very badly affecting the revival. It is very important now for the industry players to keep rates competitive and once again push for higher volumes which will aide the industry in the long run. Now we hope to see a more positive demand for vacation traffic with the end of year travel and hopefully by beginning of 2023 we should see the rising demand for vacation traffic especially the summer of 2023 amid lower fares and tariffs. 
How can the lost travel times be revived bringing back more opportunities for the travel agencies? How do you think, will it positively impact the quality of tourism?
The post pandemic scenario has changed quite a bit for the travel industry with the travellers now opting more for online bookings as many people have now got used to shopping online for most things. This will have an adverse effect on the offline small and medium sized travel agents in some way. Having said that the market will always remain robust for the travel agents who offer unique and niche products and not run of the mill packages. This will require some out of the box thinking by the travel agents to win back the confidence of the travellers to offline booking agents and will also result in better products coming to the market for the travellers and will provide opportunity to the agents to earn better margins due to specialisation. 
What is the largest tourism market according to you, and can you specify some destinations within or outside India which have significantly outsized the tourism market post-pandemic?
While Maldives and Dubai remain the top destinations post pandemic, but recent easing of restrictions has once again revived the traditional markets for India outbound like Thailand. The good thing to see is that a lot of newer destinations are trying to make a foot hold in the Indian market like Vietnam, Oman, Qatar, Bahrain and even Abu Dhabi which has seen a keen interest from the Indian traveler. As of now the destinations with easier visa norms or with visa on arrival are leading the recovery and are expected to do well in 2023. 
How important do you think it has become for travel entities to act more like marketers and not just sellers to meet the new age travel demands?
Like I said above, with more prominence of OTAs post pandemic, the travel agents will need to be innovative in their approach by upgrading their knowledge and becoming specialists on destinations to offer new products. Though travel agents will always be more as sellers, however deeper study and understanding of specific destinations will also make them more confident marketeers and sellers of the destinations with better margins and they could even get active support and cooperation from respective tourism boards.