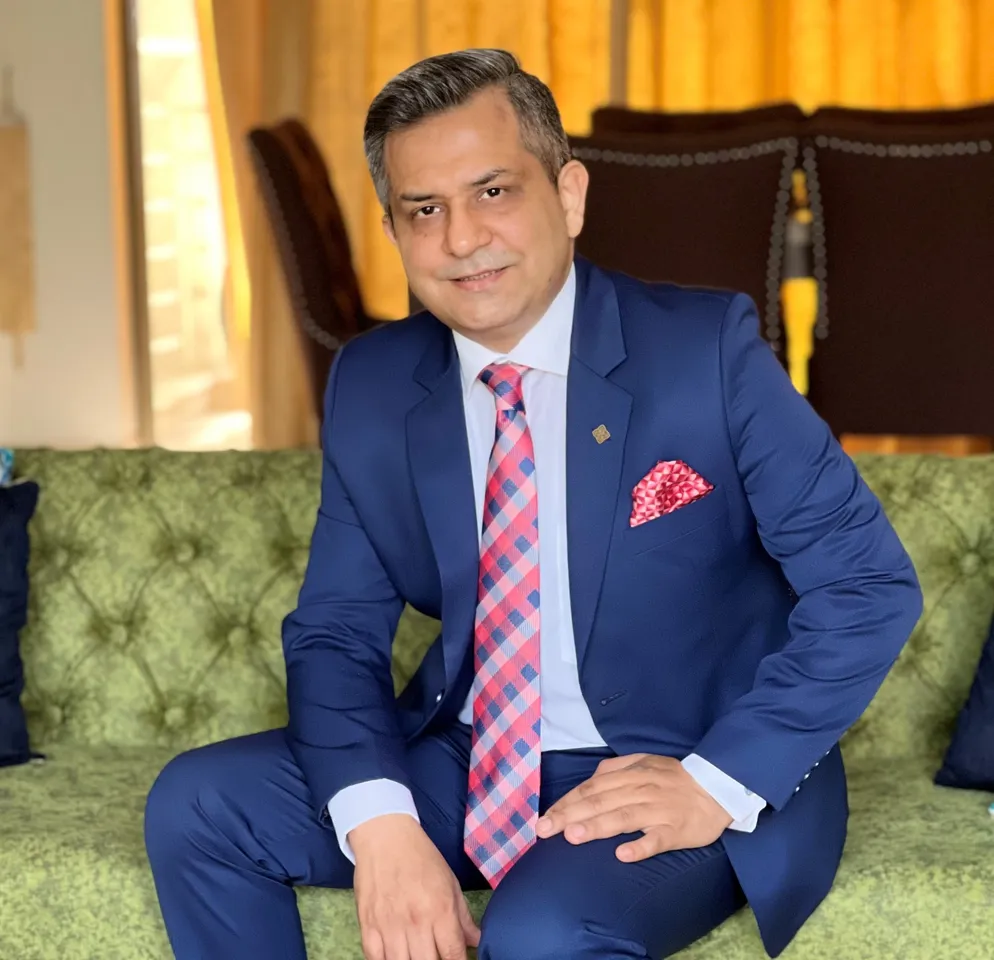 In the bustling world of travel, where time is of the essence and relaxation is a luxury, Encalm hospitality has set itself apart by redefining travellers' experiences at the airport. With a vision to transform the way travellers unwind, connect, and indulge during their journey, this industry trailblazer has been revolutionising spas, lounges, and meet & greet services at airports worldwide to meet the unique needs of travellers seeking seamless 
transitions from arrival to departure
ENCALM HOSPITALITY HELPS IN HARNESSING THE HUSTLE OF THE HORIZON WITH THEIR EXTRAORDINARY SERVICES AT THE AIRPORTS
Unique qualities that distinguish Encalm Hospitality in the industry
Fortunately in India, we don't have too many competitors. We are not only lounge operators, we are trying to provide an end-to-end solution. So we have a Meet and Greet service called 'Atithya'. Someone will accompany you from the main gate through the spa, to shopping at the aircraft door and you can avail extra discounts at the stops. Our prime aim is to maintain exclusivity at one airport. We make sure our manpower comprises employees from hospitality backgrounds. 
---
Encalm's plans for expansion
We have our presence at 3 airports: Delhi, Hyderabad and Goa. We are eyeing about 
5 more airports. There are also seven more airports which are coming under the hammer 
from India, we will be applying for that as well including Chandigarh. We have an aggressive plan of going international. We are keeping our ears and eyes open towards the Gulf countries and Eastern countries like Indonesia and Malaysia.
---
Strategies or initiatives do you have in place to maintain high levels of customer satisfaction
Our vision is very clear we want to create the world's most valuable hospitality company, which creates value for our stakeholders. Our stakeholders are our guests as they need to create value in terms of service, our team members who see a long-term career when they are joining us, our owners whom we need to create value and our partners, our vendors who we need to be fair with them. The other part is our mission, which is about creating delightful experiences and retaining our guests.
---
Staying updated with the latest trends and technologies in the travel industry to enhance services
Media interactions play a pivotal role. Also, we travel a lot preferring rustic travel and make it a point to go to new places to get to the roots of trends. So for technology, if you look at our values, swiftness is not only about doing things faster but also to be ahead of change. We prefer not to be part of the chain but we want to start the industry. Technology can bring about a revolution. So, to have the strong basics, we are setting up a great ERP at the back office, wherein, you know, the integration of the guest's experience, and employee experience is kind of combined and we can map it together. Guests can communicate from email to WhatsApp to website, we are about to use our app. We are 
getting into AI to help us lessen the queue at the lounge. Surveillance cameras can be used to sets an alarm in case of overcrowded queues. Two infrared cameras can be placed at the buffet counter indicating the temperature of the dish. We're also using facial recognition in the lounges. We introduced Temi, the robot catering to the customer's needs before anyone from the team approaches. We get most of the bookings through travel agents. We created portals for everyone which are directly connected to our booking engine. A travel agent can add their name, open the portal and enter the details on their own which will seamlessly travel to us and the reservation will be confirmed eradicating the scope of human error. 
Our vision is very clear we want to create the world's most valuable hospitality company, which creates value for our stakeholders