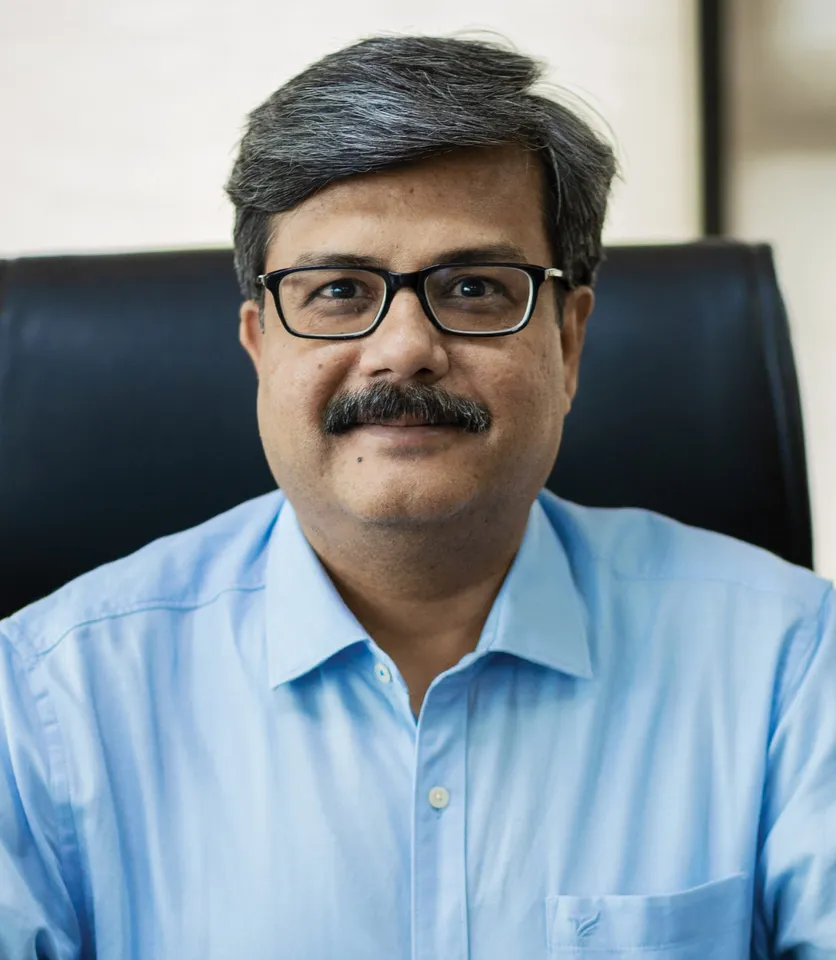 A PIONEER STATE TO REINFORCE RESPONSIBLE TOURISM, FILM TOURISM AND HOME-STAY TOURISM FOR A TREMENDOUS ECONOMIC GROWTH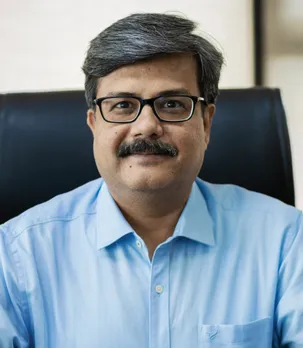 Shri Sheo Shekhar Shukla, Principal Secretary- Tourism and Culture Department, Govt of Madhya Pradesh and Managing Director, Madhya Pradesh Tourism Board sheds light on the rising graph of the "Tiger State of India", Madhya Pradesh. TravelScapes triumphs in collating initiatives taken by Madhya Pradesh Tourism to uplift the experience of visitors
By Aanchal Sachdeva
Considering India as one of the countries with diverse cultures, what are the major crowd pullers for tourists that Madhya Pradesh possesses?
Madhya Pradesh is a home of tremendous cultures and heritage. What makes the state so unique is that it houses various cultures, tribes and art forms other than its most popular crowd-pullers. The state of Madhya Pradesh is recognised for its major verticals of Wildlife, Heritage, Spirituality and Nature. It is home to 12 National Parks, 24 Wildlife Sanctuaries along with 3 Biosphere Reserves. It also houses 3 UNESCO heritage sites including The Khajuraho Group of Temples, Sanchi, one of the most popular Buddhist sites of India and The Rock Shelters of Bhimbetka. There are also two Jyotirlingas - Mahakaleshwar in Ujjain and Omkareshwar in the Khandwa district. The tourism board focuses on providing an experiential tourism experience to visitors and is consciously working to uplift rural tourism, under the responsible tourism mission. Madhya Pradesh is honoured as the Tiger State of India, Ghariyal State of India, Vulture State of India and the Leopard State of India.  Soon enough, wildlife lovers around the world will witness the speed of the Cheetah in the Kuno National Park of Sheopur District.
Madhya Pradesh tourism is reinforcing investments in Film Tourism infrastructure boosting economic growth. Please state the game changers for Madhya Pradesh Tourism that we can expect with the new year.
Madhya Pradesh is the most film-friendly state in India. The Film Tourism Policy, 2020 and its rules are designed in a way to support and facilitate filmmakers and professionals by taking care of all their needs. A lot of investments and ideas have been incorporated to encourage film tourism in Madhya Pradesh. The Film making policy in Madhya Pradesh includes grants to filmmakers, grant of permission within 15 days under the Public Service Guarantee Act, an online single window system for shooting permissions along with the natural beauty and impeccable locations of Madhya Pradesh to attract private investment, skill development and employment generation through film shooting in the state. Financial grants for the shooting of serial/show/web series/show/documentaries, and special financial incentives for international filmmakers and South Indian filmmakers are the most lucrative elements of the film policy.
With Madhya Pradesh Tourism hosting Responsible Tourism Awards, what sustainable tourism initiatives is Madhya Pradesh Tourism taking since tourism has picked up momentum this year?
Madhya Pradesh Tourism not only hosted International Centre for Responsible Tourism Awards 2022 but also bagged 4 Golds and a Silver award. Madhya Pradesh is a pioneer state which has successfully executed the idea of Responsible Tourism. Various initiatives including Homestays, Gram Stays and Farm Stays have been developed for the tourists to feel close to nature and culture, Safe Tourism Destinations for Women is a key factor for the Board because we want to provide a safe and reassuring experience for the solo female tourists, Responsible Souvenir is a program which is initiated to ensure and encourage traditional souvenirs and art forms. Solid waste management- Clean Destinations have always been a priority, Madhya Pradesh is home to the top two most-cleanest cities in the country and we take a lot of pride in our idea for providing clean destinations for tourists. The Mission's Humsafar programme is raising awareness of the challenges faced by the differently abled and working to reduce and remove the barriers to their enjoyment of tourism. Skill Development and employment generation for the youth are the stand-out features of the development plan which has been acknowledged in different parts of the world.
What different and exquisite experiences is your state providing for domestic and international tourists making them feel at home?
Madhya Pradesh is a pioneer state which aims to provide tourists with an all-around 360-degree experience. The elements of wellness tourism and rural tourism and the most exciting experiences that are facilitated to our domestic and foreign guests. The aspects of wellness tourism include experiences in the lap of nature to rejuvenate the mind and soul. Rural tourism is another area of focus where the tourists can summon themselves in the vibe of rural culture and their roots. The board is currently working to develop hundred tourism villages out of which 31 homestays are already welcoming tourists across 11 villages which are developed in very close proximity to mother nature where they can experience different tribal cultures and cuisines. Ladhpura Khas, a very popular village of Madhya Pradesh's Niwari district, has been nominated in the 'Best Tourism Village' category for the United Nations World Tourism Organization Award.
With the growing trend of HomeStay Tourism, what is your opinion on the share of the footfall of tourists travelling to India in search of uniquely local experiences giving them a chance to spend time with local families this year? 
The objective of introducing the concept of homestay tourism is to provide a very close experience to the tourists about the ways and lifestyle of rural India. Foreign visitors tend to have misconceptions about sustaining a life in the villages and Madhya Pradesh Tourism aims to paint a picture of the real India to the tourists. Homestay tourism has flourished with a very positive response in Madhya Pradesh where almost 60-80 per cent of homestays are ever booked. This has not only motivated the villagers to invest in tourism development but has also provided employment opportunities for these villagers.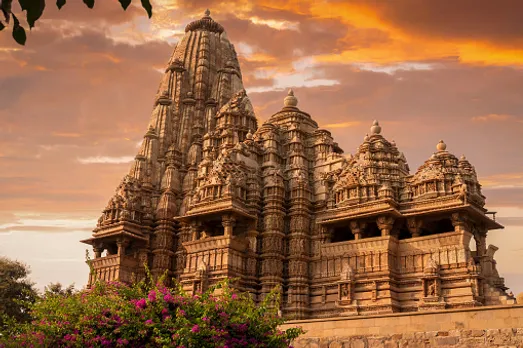 Sunset over the Kandariya Mahadeva Temple in Khajuraho, India.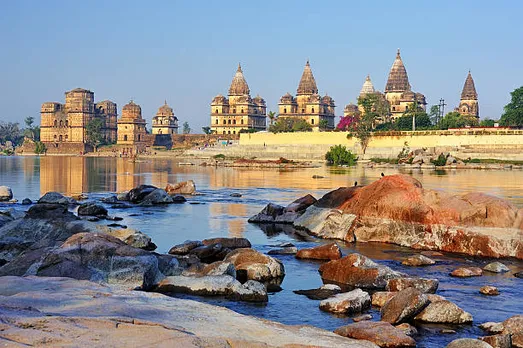 Beautiful scene on the banks of Betwa ( or Chhatris) River, at Orchha, Madhya Pradesh in India. The old buildings far away are group of cenotaphs of Bundela Kings and their clan.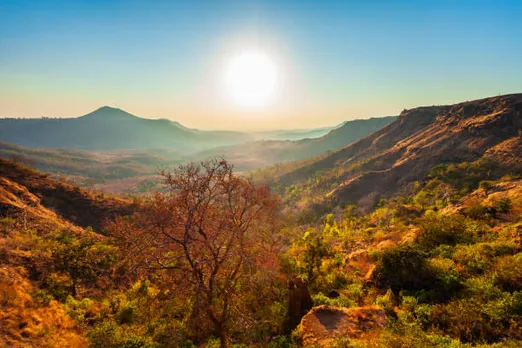 Mountain landscape near Mandu ancient city in Madhya Pradesh state of India