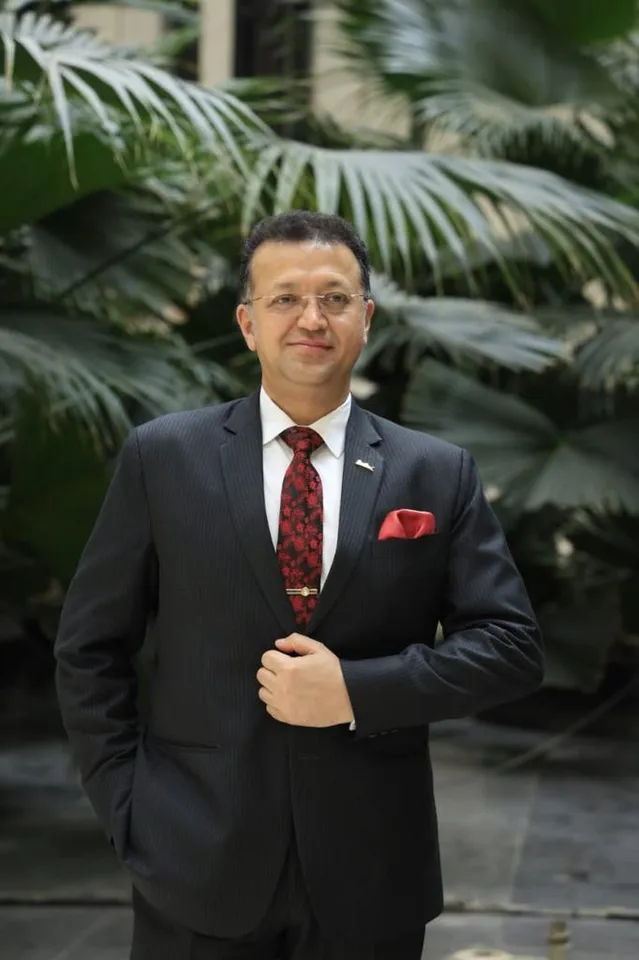 The hospitality industry is re-emerging, catering to travellers in a more personalised manner in the contemporary world. Radisson Hotel Group propagates projects which are Gold Standard or Verified Carbon Standard certified taking certain initiatives towards sustainable travel and eco-tourism. Speaking with TravelScapes, Vishal Kapoor, General Manager, Radisson Blu Mumbai International airport throws light on the current prime factors of bringing hospitality into the limelight.
VISHAL KAPOOR
GENERAL MANAGER - RADISSON BLU MUMBAI INTERNATIONAL AIRPORT 
Radisson strengthening its visibility in the competitive industry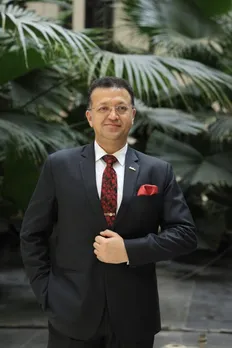 Reward Guest Loyalty – We believe in offering reward program to our guests which may include free or discounted stays, vouchers for breakfast, spa vouchers and many more. This hotel marketing strategy can appeal to a vast audience which will ultimately build stronger relationships with the guests. Regular guests will recommend your property to friends, family, or coworkers who need to travel to the area. Ultimately, rewarding guest loyalty is a marketing strategy for hotel businesses seeking ways to both strengthen their brand image and relationship with guests.
Use of Brand Website over 3rd Party OTA - With the use of one's own vanity website, we help drive visitors and encourage direct bookings which helps maximize the revenue. With careful attention paid to SEO, this hotel marketing strategy increases the hotel's searchability.
Evolve Hotel Operations Based on Guest Feedback - An important method to use when improving the hotel's reputation is being an active listener to the guests. Reputation management is a beneficial marketing strategy for hotels and resorts, as what guests are saying about a hotel will influence the likelihood of other guests trusting the property for the future.
Eco-tourism initiatives taken by Radisson
We at Radisson believe in sustaining our beautiful planet for our travellers to enjoy. It's in our interest to support the preservation of natural resources and destinations. Radisson Hotel Group is making efforts to reduce our carbon, energy, water, and waste footprint as part of Think Planet. We aim to reduce the negative impact of our business on the planet, enhance our ability to deliver the value our customers expect and protect valuable natural resources for future generations. Radisson Hotel Group automatically offsets the carbon footprint of every single meeting and event taking place at any of our hotels worldwide, at no cost to clients. Carbon offsetting is done in partnership with First Climate, one of the world's largest carbon offset organisations, supporting projects that combat climate change and have a positive sustainable development contribution. All selected projects are Gold Standard or Verified Carbon Standard certified.
Radisson on providing a personalised guest experience
A hotel's personalisation of service is the key to creating an unforgettable experience for guests. A personalised hotel experience goes beyond the kind of amenities one can offer. Few experiences that we believe in are:
Learn guests' personal preferences via social behaviours - Social data provides hotel marketers with unprecedented insight into their guests' lives, subsequently creating an abundance of opportunities for personalisation that reach far beyond traditional guest satisfaction surveys.
Make a personal connection- A personal connection is important for guest personalisation in the hotel industry. While smart technologies simplify the process, engaging people with warm and welcoming behaviour will always make a strong impression. The personal touch is the heart and soul of the hospitality industry.
Standing out amongst the peers
The strengths of Radisson Hotels look at the key aspects of its business which gives it a competitive advantage in the market. Some important factors in a brand's strengths include its financial position, experienced workforce, product uniqueness & intangible assets such as-
Brand value backed up by very strong ethos top notch service and excellent customer engagement levels. Global presence in 420+ hotels globally in over 75 countries. Goodwill from Employees and customers. They offer really go deals and promotional offers hence attracting more customers. Parent group adds to overall strength and commitment. Very High Brand Recall compared to our competitors.