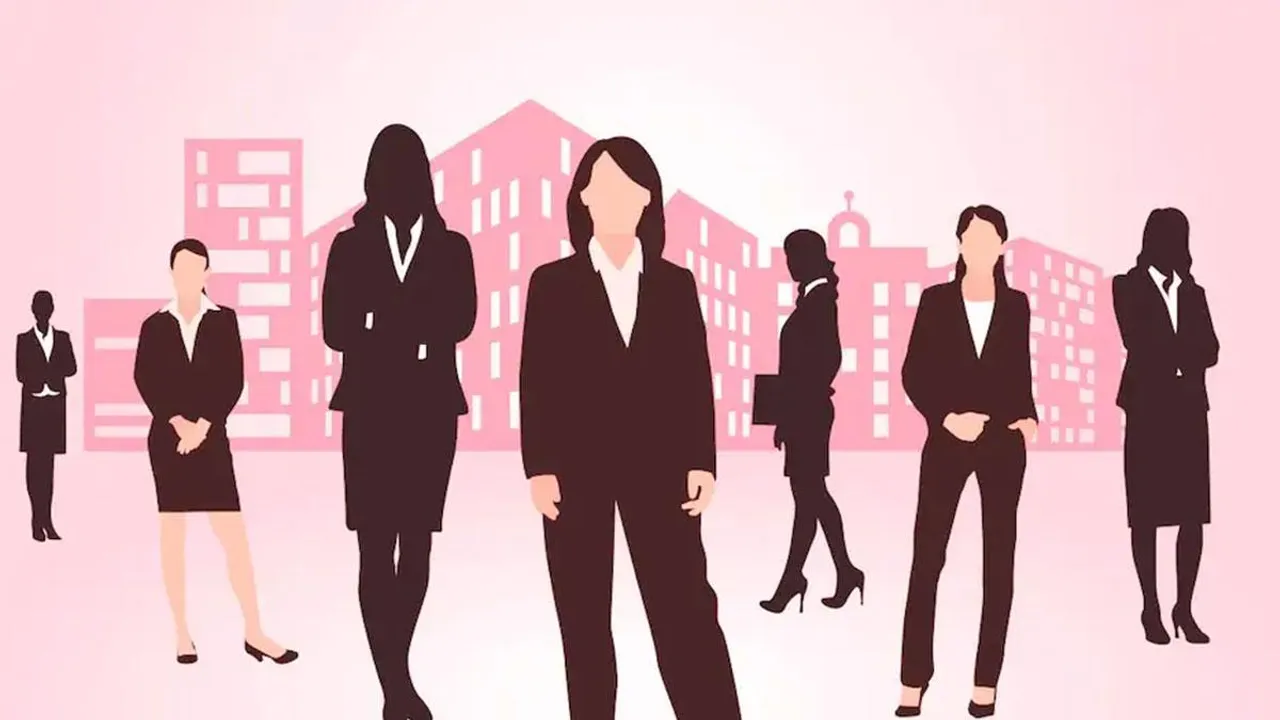 Know all and more about these innovation-driven entrepreneurs and their success journeys that are nothing short of inspiring!
To be a great entrepreneur and eventually become a game- changer, you need more than just an idea; you need passion, perseverance, hard work and innovation to accomplish your goals. Although every entrepreneur out there has different objectives; all of them work with the same belief – to transform their ideas into reality, despite facing the challenges head-on. Acknowledging their sheer hard work and spirits to never-sit-back, TravelScapes features some dynamic tourism entrepreneurs who have put everything on the line to build and grow their respective businesses, carving a niche for themselves in the travel and tourism industry. Each of these dreamers, believers and achievers who chose to be different and innovative on every page they turned to while writing their success story, share how they got started, their brand-building journeys, what obstacles they had to deal with, the key learnings along the way and their respective mentors who sparked the motivation in them to get a foothold in tourism and businesses in general
---
A THOUGHT LEADER LIKE NO OTHER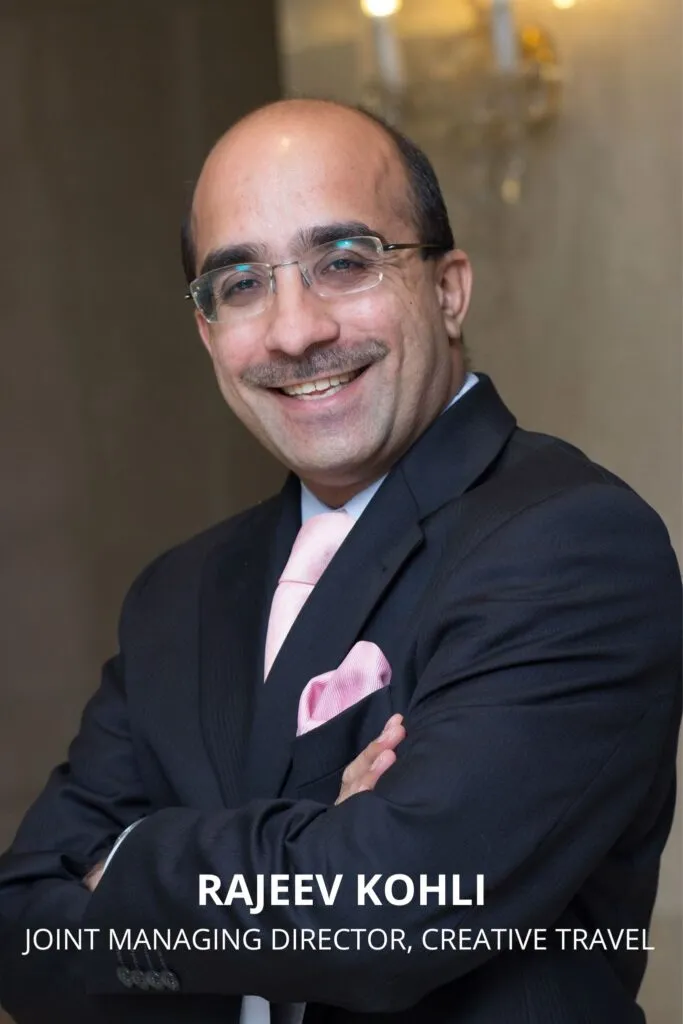 It's impossible to discuss the most influential tourism leaders without mentioning Rajeev Kohli. With more than 26 years of industry experience, many opinion pieces and articles under his name and recognitions galore, Kohli is proud to have gained an unmatchable reputation as one of the top thought leaders in the tourism industry. From being a traveller at heart who has been helping people plan exceptionally unique expeditions through his prominent family-run DMC to becoming the first Asian holding the global position of a President at SITE, from leaving no stone unturned to showcase India to the world, to making significant contributions to tourism industry at different levels, Kohli has always proved to be a true 'all-rounder'
A sense of entrepreneurship that was always inherent:
Right when I started the process to get my MBA, I realized the prominence of entrepreneurship. I was curious about the world of independent thinkers and got my MBA with a specialisation in Entrepreneurship from the University of Southern California, which was one of the top three programs in this area in the US. Entrepreneurship is a lot more than just starting a business. How to make a business plan, how to make a pitch, self analysis as a business leader and much more that goes into being an entrepreneur. What I learned in the program was super useful in working with the family to make Creative what it is today. I never planned for this, just naturally happened.
Rohit & Rajeev- The dynamic duo of Creative Travel:
One strong differentiator between us and others is the grounded training I and Rohit had. We were bottom-rung employees for many years and had to work out way up. That gives us a deep respect for the skills and seniority of the team we have. One can run a company as a corporation, or one can run it as a start-up; we have always strived to reinvent ourselves every few years, if not sooner. We have a strong desire to experiment, to try new things. We have a strong heart to accept failure. To be successful, you need inspiration. That comes in different ways to different people. Personally, I am inspired by colour, by art and architecture.
I take that inspiration into our processes and how we deliver amazing travel experiences. My brother does the same in his way. We encourage our team to think differently as well. Our success will never come from better rates or larger volumes. Our success will always come from our mindset, our approach and our objective to always be different. So, when you ask how we are different from others, it is simply because that is our main mission.
(*Rohit Kohli is the Joint Managing Director at Creative Travel group with a demonstrated history of working in the tourism industry. Along with Rajeev, Rohit runs the very successful business of Creative Travel which today is India's largest privately owned Destination Management Company)
Emerged strong and bold despite the road-blocks:
When Rohit and I joined Creative 27 years ago, we were very tiny. Creative is what it is today because of the hard work of not just the family but the team we had and have. We, of course, have faced tremendous business challenges over the years like every other company in our space. But with every challenge comes the opportunity. And we took those opportunities and made lemons out of lemonade. Tourism is a perpetual roller coaster and not for the faint-hearted. But nothing tested our resolve like the pandemic did. We prioritised the livelihood of as many team members as we could bear. We put our lives on a hold. We had people who were hurt and that shattered us inside. But we also realised this was our opportunity to change Creative yet again and look at new ways of doing things. We have emerged strong and bold.
Our People, Our Strength:
A leader leads from the front. Leads by example. I have always tried to follow this. At Creative, we do not have staff or employees, but we have team members. We consider ourselves to be a family. We care about the men and women who work for us. Our people are our only asset. So, grooming them, inspiring them and mentoring them is what we consider to be our path to success.
Word of the Wise- "It is we who must change, think afresh and show the world we mean business"
The day the private sector stakeholders in Indian tourism understand and appreciatethe need; necessity for self-improvement and continuing education, you shall see anew Indian Tourism emerge. I have no hope from our government institutions. Everything that India has achieved in tourism in the past 20 years has solely been on the backs of the private sector. If we want a brighter tomorrow for India, it is we who must change, think afresh and show the world we mean business. Pay heed - "Only a fool expects different results from doing the same thing again and again."
Empowering Life Mantra and Mentors:
My primary mentor has been my father. But I have also had so many people along my journey, some far senior to me and some junior, that have affected my thinking and approach. I like to observe, listen and then take that spark into what I do. But if I was to pinpoint one thing, it was back in B-school where one of my professors once said, "Telling an entrepreneur how to run his company is like telling a partner how to raise their child". So true. I saw that in how I approached my father, and it took me a while to learn how to adjust myself when working with a very successful A-type personality like he was. I see that in myself in how I work with people. Real entrepreneurs can be a very difficult lot.
---
A HOTELIER AT HEART AND A LEADER LEADING BY EXAMPLE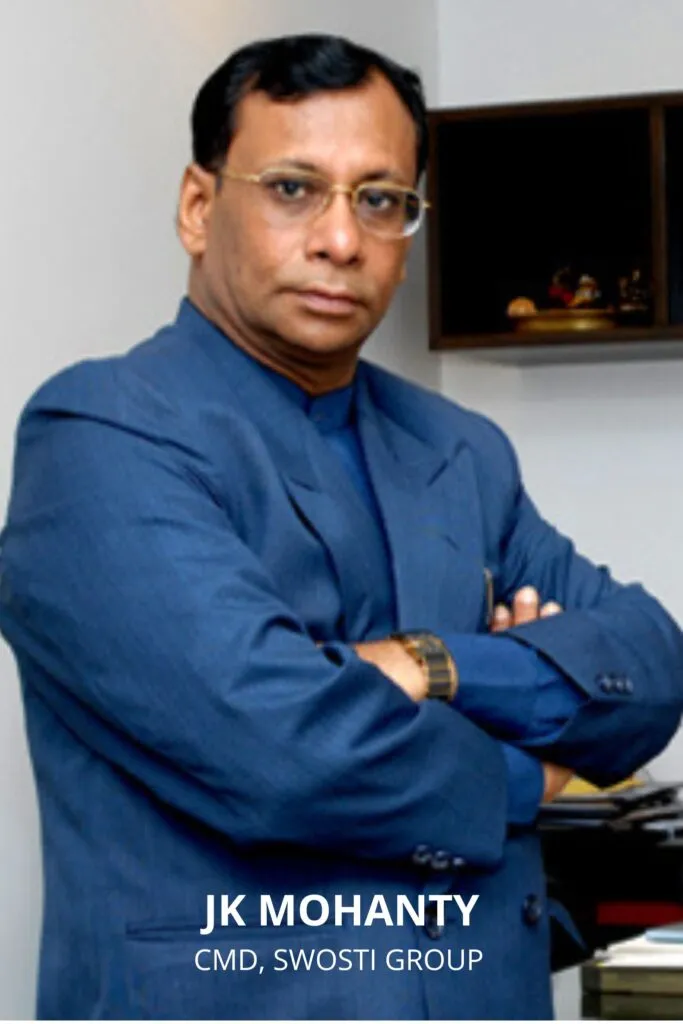 Well-known as the pioneer of Odisha's burgeoning hotel industry and the recipient of 'Odisha Living Legend Awards (Entrepreneurship)', JK Mohanty is the most admired leader in the industry and an iconic hotel veteran in the state of Odisha. He has not just successfully put up several boutique hotels under the Swosti brand in the temple city but has also played a pivotal role in promoting Odisha on a global scale. His business sojourn of over four decades including his struggle to start from scratch and his zeal to work for the betterment of the state's hotel and tourism industry has made Mohanty earn a remarkable reputation.From working in close cooperation with the state government to putting forth the recommendations to the Government for quick implementation and to donning several roles in the associations Mohanty is a true example of a leader leading by example. Proving the quote "age is just a number" right, this dynamic man embodies the values of a persistent and innovative leader who has an appetite to keep going and growing
Passion, perseverance and parent's support made Swosti what it is today:
When I was a student, I had dreamt to become an entrepreneur and was always curious to be an employer and not an employee. After graduating with B.A. (Hons.) from Delhi University & completing a special Training course in Hotel Sales, Marketing & Planning under CORNELL UNIVERSITY, the USA in the year 1971, I wanted to do hotel management in Austria but when I applied I was informed that there is only one vacancy left but by the time I arranged funds, that vacancy was occupied and I had to let go off my dream of doing hotel management course abroad. However, my passion for hoteliering did not die.
I started Swosti Hotel in 1984 and the major credit goes to my parents for their utmost support. The inspiration and support that I got from my mother who mortgaged her jewellery worth INR 1.00 lakh and gave me money and seed capital to start my business, was truly a blessing. For me, she had already becomea bigger entrepreneur who took the risk of mortgaging her jewellery at that time just to support my dream. My father, who was in the construction business, was a very hard worker whom I never saw taking a leave from his responsibilities. Seeing them working so hardto earn a good life for us was truly inspirational for me. I then just dedicated myself and started contributing in a manner where society would benefit in general. My passion for good food and luxury living motivated me to venture into the hotel business and 1984 turned into a milestone year as I started my career in Hotel Swosti (now known as Swosti Grand).
Swosti- a brand offering personal comfort and satisfaction:
The USP of Swosti has always been "Once our Guest, Forever our Friend". Swosti Group, in its constant endeavour to provide the best of services, has been the pioneer in the state of Odisha's hotel industry since 1981. Having a very strong corporate clientele, we give our utmost attention to every personal comfort and satisfaction to our every guest (be it leisure, business, or wellness). Our professional team will ensure that every possible comfort is extended during their stay with us. At Swosti Group, we are committed to making a difference every day; continually getting better to keep ourselves at the top. We strive to understand our clients' needs by listening to their requirements and responding in a competent, accurate and timely fashion. We upgrade, design and deliver our services and products to address their needs.
Pinning Odisha on the MICE map:
During the 90's, one of the most significant challenges that we were facing as an Indian state was the acute shortage of a big conference hall because of which Odisha was not able to host any mega national/international level conferences/ exhibitions. I thought if other states are offering such facilities, then why not Odisha? With the grace of the almighty, by the blessings of my parents, my superiors and my dedication to bringing in more corporate crowd to the state, I ventured to set up SWOSTI Premium Ltd. in 2000 in Bhubaneswar, Odisha with the highest room inventory and largest Convention Centre in Eastern India which also had a Discotheque, Health Club, Swimming Pool and more.
Training and team motivation- the core values at Swosti:
The first and primary object of Swosti Group is to bring down the guest complaints to ZERO level and for this, training is quite significant and coordination between workers and supervision of their work by the supervisorsis equally important. Further, to keep our staff motivated to work with all the dedication, we are adopting various strategies such as regular training, incentives, rewards, promotions, house parties, inviting their family members for a complimentary stay at any of the Swosti Hotels & Resorts. This has helped us immensely in not just keeping our staff happy and motivated but also ensuring the highest level of guest satisfaction.
---
THE FABULOUS 'FEMPRENEUR'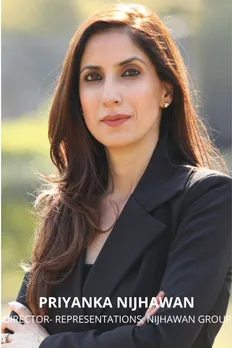 A versatile professional, a go-getter for perfection and truly the leading lady of our tourism industry, Priyanka Nijhawan is an ideal example of beauty and brains personified. An inspirationto the aspiring woman entrepreneurs and a mentor to many inthe industry, Priyanka is known to be a seasoned expert with overa decade of experience in leading the representation vertical of Nijhawan Group as well as in leveraging key channels through her strong trade relations. Under her supervision, the Nijhawan Group has to its credit an amazing portfolio of top tourism boards including Dubai Tourism, luxurious international hospitality brands and top global attractions. Topper at the Delhi University, "Best Student" at the Kings College London, the Chairwoman for CII- Indian Women Network - Delhi Chapter, "Leading Woman Entrepreneur of the Year" and more- she has defined her success with poise, time and again, making integrity and efficiency her foremost values
Zeal to excel in a field that is competitive for women, kept me moving forward:
There is no right way to be inspired to be an entrepreneur. I am often asked this question which helps me self-reflecting on my journey from being a homemaker to heading one of India's largest Representations- Nijhawan Group. My interest to begin this journey was irked at a roadshow that we hosted for Address Hotels + Resorts when I found myself very interested in the Sales and Marketing part of the meeting. During the same time, we were looking to expand our representation division and I was keen to get on the steering wheel to get this started! My educational background is in math and computer science and certainly, I never envisioned working in this line. But the zeal to excel in a field that is competitive, especially for women, has helped me so far in establishing the brand.
Nijhawan Group- banking on its strong market and global presence:
Nijhawan Group is one of the oldest travel conglomerates in India. We take pride in providing the best services possible to all our clients. We are a team of seasoned professionals from the travel, luxury lifestyle and hospitality space- people who share a passion and track record in delivering high- impact and goal-oriented campaigns through strong communications and relationship- driven strategies. Our strong market presence in India along with a strong network within the travel trade has helped us stand apart.
Commitment and consistency helped clear the roadblocks:
Coming from an entirely different educational background, I was lucky to be married into a family that understood and trusted me while initially establishing myself in this industry. Picking the right combination team was equally stressful as you have no idea how the team will work together even if the candidates are right on paper and efficient working alone or on their own. But more after 12 years in the business, I have been fortunate enough to reach newer heights of excellence with commitment and consistency.
Work-life balance = happy workspace:
I think the most important thing to keep the team going is to create an environment within the workspace to maintain their work-life balance. I also strongly believe, that when you combine the energy, knowledge and skills of a motivated group of people, then you and your team can accomplish anything you set your minds to.
Word of the Wise- "The government in India should work towards flexible policies":
The Indian middle-class segment holds the maximum potential for spending on travel but has limitations due to financial constraintsand liability. The government in India should work towards flexible policies for increasing their disposable income in order to create more opportunities to spend on their intended travel.
---
YOUNG REVOLUTIONARY IN INDIA'S TRAVEL INSURANCE SPACE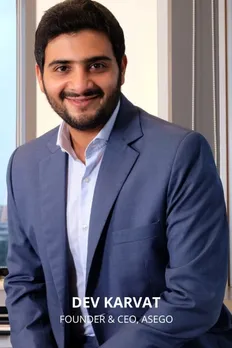 Thanks to the young and smart minds like Dev Karvat who have had a greater role to play in revolutionising the concept of travel insurance and bringing forth its importance as a 'much-needed' pre-requisite while travelling. With hordes of experience and expertise, Karvat has continuously grown to offer the new-age travel ancillary services with a customer-centric approach. And the living testimony is his brainchild- Asego, a company with a strong foothold in the travel and health insurance sector. From starting to weave his entrepreneurial dreams at 16 to working across reputed corporate brands and to eventually growing his brand name with innovation and sheer dedication, Karvat is truly a go-getter in every sense
The entrepreneurial visions driven by the pas- sion for 'travel':
At 16, I found myself at an insurance company to help a friend get travel insurance for his Visa the next day. I managed to secure the necessary policy issued within 5 hours, during times when it would take 2 whole days to get a policy from an insurance company. My friend who was also a travel agent was thrilled to get it that quick.He asked me if I could deliver insurance at the same speed more often. What began as a means of earning pocket money eventually made me realise the gaps in the industry. That's when I decided to start a business that addresses every pain point in the industry, adding to the fact that I was extremely passionate about –TRAVEL.
Asego – An undoubted, best-in-class travel assistance and insurance leader:
The most significant differentiating factor when it comes to Asego is that we are the only dedicated providers of Travel Assistance and Insurance in India. Our special focus on travel and strong ties with travel agent partners helps us to understand their business inside out. We offer their customers customized travel protection to suit the current times, which in turn adds immense value to their business.
Moreover, with collaboration at the core of our organizational philosophy, we conduct regular engagement programmes to pay attention to their needs regularly and ensure that our clients can offer relevant services to their customers. For the travellers, our focus is not limited to just claims reimbursement. We offer 24X7 global assistance services such as doctor-on-call, emergency evacuation and more. Also, during emergencies, we immediately bring together all stakeholders such as the affected family, the underwriter, the hospital and more on the same platform to ensure that assistance is provided with the fastest TAT.
Challenges become an obstacle only when you bow down to them; I chose not to:
Like any other business, we've had our shareof highs and lows. During our initial days of business about 22 years ago, the challenges were enormous, from brand building, hiring, keeping up with technology interventions, to privatization and FDI in the insurance sector. I believe that challenges become an obstacle only when you bow down to them; I chose not to and constantly innovated to ensure our business stayed ahead of time.
In the recent past, with all other organizations, our business was also affected by the pandemic. However, the team adapted to the situationand worked alongside our partners to explore the possibilities of designing products and services relevant to recent times. Moreover, we also sharpened our focus on travel assistance services tailored to support travellers affected by distressing situations.
Making work a source of satisfaction for team:
To keep the team motivated, it is critical to have a culture of collaboration in the workplace where everyone feels valued for their inputs and contribution. Therefore, I always solicit opinions and ideas from all the team members before devising and implementing any major business strategies. Besides, I also feel that one of the biggest factors accelerating employee burnout and attrition is the lack of work-life balance. Hence, I always encourage my team to not overwork and leave their deadlines and targets at work.
Furthermore, providing opportunities for my team to enrich their skills and maintaining a positive work environment has helped me keep my team motivated for more than two decades.
Word of the Wise- "Relevant innovations in Travel and Tourism Infrastructure will propel India to the next level":
Greater initiatives by the Ministry of Tourism such as the launch of e-visas, promotion of the Incredible India campaign and niche tourism products across the globe, along with tech innovations will help India to stand out in the international tourism market. Further, we now live in a world governed by algorithms and I feel that relevant innovations in Travel and Tourism Infrastructure will propel India to the next level in terms of sustainable international tourism.
Empowering Life Mantra and Mentors:
The most important life lesson I learned is from my father, Late. Mr. Ashokbhai Karvat. He taught me early in my career, that it's not only the desire to succeed that drives you towards your goals but it's the hard work and commitment that takes you to the next level.
Further, I look up to everyone in the Travel Trade especially after they have all risenfrom one of the most challenging eras for the industry- the pandemic, however, one special mention would be Sudhir Patil- Founder, Veena World, as his journey is truly inspirational.
---
ASTUTE, ACHIEVEMENT-DRIVEN 'WOM'PRENEUR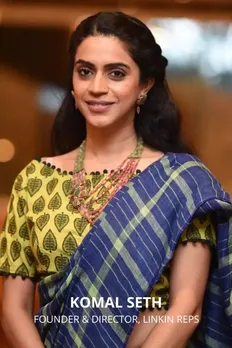 There is nothing as admirable as a smart, success-driven woman entrepreneur and Komal Seth is one living example. For a woman like her who ventured into the travel business almost 18 years ago- the time when the industry was quite a bit male-dominated, it was her identity, passion and the will to sit on the steering wheel that helped her drive towards success. With years of extensive leadership experience in managing operations, client servicing, corporate communication for several hotel brands, tourism boards and airlines, Seth grew as a philanthropist in the true sense. A young, self-made 'wom'preneur that she truly is, Seth believes in leading by example. She not just gracefully wears multiple hats in her business vertical but is also a happy soul that attracts just the positive vibes. Sitting down for a casual conversation with Seth in her 'greens- loving' office feels a whiff of fresh air. With her 'You-have-one-life- to-live' approach and the commitment to following her heart in the business while walking just the right path, Seth aims to empower many others with her happy success stories
A day that changed my life for good:
I clearly remember the day when I was working on an important project and was challenged and demeaned. However, somewhere inside,I knew I had done something extraordinary and at that particular moment, I decided that I would work for myself and make it count as a happy journey. I consider it an unforgettable day for me; if that wouldn't have happened, I would not have been the person I am today.
Preaching and encouraging 'to be different':
Finding that motivation and taking action when initial solutions do not work are the keys to excelling in the respective businesses. For me, as well as for each member of my team,it matters deeply to be different from others. Whenever I am motivated to solve a problem, there is nothing that can stop me, whereas if my team is motivated to solve a problem, we together find a solution.
If you believe in yourself, miracles do happen:
Just like any other business, there were quite many hurdles that I had to go through. But trusting your instincts is the key to every solution. Readers here might be interestedto learn that when I started my company, Iwas the youngest female entrepreneur in the industry. Besides this, my first five bank loans which were applied to start the business were rejected. But then eventually, life is all about falling and rising back again and for me, finally, the breakthrough happened. Because if you believe in yourself, miracles do happen.
Binding the team beyond just communications:
Creating a healthy office environment does not need to be hindered by communication. A clear and frequent exchange of information and ideas has always helped my team accomplish its goals.
Word of the Wise: "Developing honest connec- tions with tourism products and increasing market visibility is the key"
It is only the attractiveness and accessibility of destinations that limit the geographical distribution of businesses. Digital businesses, such as online travel agencies and accommodation platforms, have needed a change to transform international tourism. It should be accomplished by developing honest connections with tourism products and services anywhere in the world in real-time, as well as significantly increasing market visibility for international tourism.
Empowering Life Mantra and Mentors:
During my years in the travel industry, I have learned that if the opportunity intrigues you, say yes. Figure out how you're going to pull it off later. But get yourself in the trenches. Get your hands dirty, and know, deep down, that you have what it takes to get it done.
In the tourism industry, I look up to Jyoti Mayal who is currently the President of the largest nodal travel and tourism association- TAAI (Travel Agents Association of India). She is an extraordinary, strong and successful woman with a 'never-say-die' attitude which truly inspires me.
---
THE BOLD BRILLIANT BRAND STRATEGIST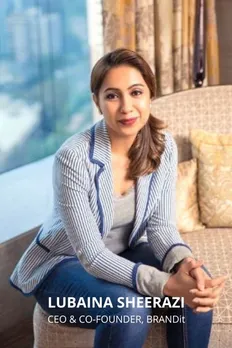 Like many others on this prominent list of entrepreneurs, Lubaina Sheerazi stepped away from her thriving careerin the fashion industry to make a profession out of her passion for travel. Be it her successful roles in marketing destinations, her broad industry experience, her exceptional capabilities and smart strategies to launch new verticals for the India outbound market, Sheerazi has always had her finger on the pulse of the travel sector. Even though her stint at Blue Square Consultants was a turning point where she played a contributory role in promoting Oman and several other key brands in the Indian market, her brainchild- BRANDit proved her strengths in working well through the intricacies of outbound travel. Taking challenges head-on as golden opportunities to learn and thrive and moving forth like the true brand strategist that she is, Sheerazi is counted among the top experts in her field
Making a natural leap into entrepreneurship:
Early in my career, I had the opportunityto experiment with various industries and roles, which eventually led me to embarkon my entrepreneurial journey. It appearedto be a natural progression. Leaping into entrepreneurship can be intimidating, but sometimes all it takes is a gentle nudge in the right direction. Through my journey, I learned the intricacies of the tourism industry and I like to think beyond what has been, constantly learning and adapting to new ways of doing things and innovating our approach.
BRANDit banking on the team's expertise and skill sets:
Our greatest asset, in my opinion, is our team's experience, diverse skill sets and understanding of the pulse of the Indian traveller as well as the Indian travel trade. It is not simply having the right skill set but also having the ability to apply it where appropriate that allows a team to stand out. We aim to bridge the gap and maximise the impact for both trade and consumer audiences by leveraging our expertise in public relations, sales, and marketing communications.
Effective strategizing helped in sailing through the challenging times:
The pandemic taught us all how to be resilient, both professionally and personally. We had to face every challenge that came with it, especially since we were in the tourism representation business. Given travel bans and other restrictions, the tourism boards followed the required protocol and chose to reduce their marketing-related activities to promote their destinations. It was a difficult time to navigate, but it taught us a lot about adaptability and adjusting to the times. By conceptualising and executing India's first virtual roadshow, we were one of the first representation companies to use technology as a tool to engage and educate the travel trade fraternity. We also used the digital platform to create and improve a brand presence through various tools such as online webinars, training, and so on. These strategies were not only cost-effective, but they also filtered the best profile of travel agents for each destination.
Making the team feel valued:
Simple actions demonstrate to team members that they are cared for. Small courtesy is what gives a person and a conversation value.The genuine effort to make my team feel appreciated and valued is critical to me; I believe these two elements combine to form an organic factor that drives motivation. In my leadership style, a balance of emotional intelligence and logic is also essential.
Empowering Life Mantra and Mentors:
The lessons have been numerous, but onethat I have consistently applied in my life journey is to look a challenge in the eye and wink, adapt to circumstances, and move on when appropriate. I'm reminded of Rudyard Kipling's line – 'And lose and start again at your beginnings'. I believe that many timesin my life, whether personal or professional,I have faced adversity, which has taught meto pick up the pieces and forge on, as thisline suggests. When it comes to mentorship,I have had the good fortune to look up to my father because he only preached what he practised and watching him live his life with that principle has been a core learning. And, once again, in the tourism industry, there have been several people from whom I have been able to pick up on what has strongly resonated with me.
---
PRAGMATIC, PASSIONATE AND BORN TO BREAK BARRIERS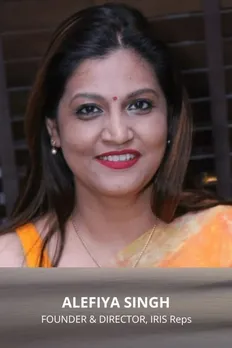 The flame of passion, a burning desire to accomplish what you love is the first requisite to starting your own empire. Driven by a similar notion, Alefiya Singh never needed a nudge to venture into the industry; she was rather born into it. From how she nurtured that seed of desire to how she found the business inspirations and turned those passions into reality, Singh has been on the roll ever since she launched IRIS Reps in 2011. Today, under her dynamic supervision, IRIS represents some of the renowned global hotel chains, destinations and DMCs in India. With her impressive abilities to develop the business with a client- centric approach, adapt to the aesthetic demands of the travel industry and her exceptional marketing skills, Singh believes in championing everything that comes her way because deep down somewhere she knew that she was born to break barriers and make a difference
Doing and seeing things differently:
I was never truly satisfied with the statusquo and there was something in me that always wanted more. I think that's one way you find out that you were destined to be an entrepreneur. Something in you just feels different. Your reward system is different. The way you see and relate to the world is much broader than the people around you. You just do and see things differently and naturally.
For the most part, it is unconscious until it becomes conscious. But I don't think there's a particular time "when" you know that you want to become an entrepreneur. You just somehow go with what feels good and gives your life a purpose.
IRIS Reps- a brand that has won trust and connections:
IRIS Reps is an ISO-certified company for hospitality and tourist destinations that believes in the philosophy of 'Connect and Convert'. With over a decade of credibilityand operations in India, IRIS Reps is a trusted partner to some of the most prestigious travel brands internationally. We have provided our dedicated services to more than 30 + clients over the past decade including Beachcomber Hotels and Resorts, Mauritius, Regal Hotels Hong Kong and China, Coco Collection Maldives which comes under Preferred Hotels & Resorts to name a few.
We are extremely well-connected within the travel industry like Tour Operators, FIT/ MICE, Corporates, Wedding & Event Planners. We launch the brand across India with Travel Marketing, Content, Digital Solutions, Media Strategy, Public Relations, Sales and Influencer Marketing.
Crossing over the challenges:
I have faced many obstacles, including ensuring the businesses in which I have put my blood, sweat and tears, continue to stay afloat. On top of that, retaining many of the employees that we were trying to protectand reassure, was a monumental task when you are struggling with burnout yourself. But losing faith and confidence was no option.We indeed faced many challenges in today's ultra-competitive business world. Fortunately, with the help of our resources, we successfully tackled those problems.
Piloting a team of happy and highly motivated people:
IRIS Family is known for its happy team with high morale. I allow them independence in their tasks and serve as a mentor to help them develop their strengths. This immensely helps in sustaining motivation amongst them since there is no better way to make your employees feel valued and supported.
Word of the Wise- "Making tourism in India more sustainable"
It is essential to create proper guidelines and regulations for making tourism in India more sustainable. This, I believe, would give the much-required push to India as a safe and sustainable tourism destination.
Empowering Life Mantra and Mentors:
Most of the learnings in my life have come from the people around me. I reach out to people to take their advice, learn from their wisdom and at times, follow the path they often take. The key learning was failures are bound to happen. You should always be prepared to handle them. Handling failure and moving forward, no matter what, is something that defines us.
---
LEADING THE LEGACY WITH INNOVATION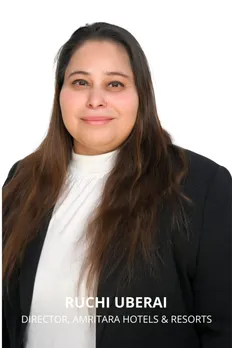 An idea, a deep passion to operate the business, a committed work ethic, a zeal to grow every day and the ability to overcome failures– that's what Ruchi Uberai's morning tea is made of. The art of hoteliering runs through her nerves as it was a special gift from her father, Gurmeet Uberai, a known name in the hotel industry. Learning to rope in the opportunities from him while adding her innovative abilities and integrity to the secret success recipe of Amritara Hotels & Resorts, Uberai has proven to be that woman entrepreneur who is determined to rise and shine. A true team player who lives by her beliefs and portrays her Amritara squad as the frontrunners, Uberai has lofty aims of taking the brand to greater heights and build #unforgettableexperiences for the guests
Entrepreneurial opportunity not offered on a platter; I earned it:
I started my career with Oberoi Hotels & Resorts in 2011; back then it never struck me that I wanted to be an entrepreneur. Like any other fresher starting new in the industry, I had the zeal and enthusiasm to do something of my own. My father always wanted me to take Amritara Hotels & Resorts forward but he too wanted me to learn and grow from scratch. Only after noticing my hard work and dedication to my profession, he offered me to join Amritara, but the designation and management role that I hold today was not offered on a platter; I joined the brand as aGM of one of our smallest inventory hotels.The challenges were different but each offered a good learning experience. Being an entrepreneur looks and sounds like a fancyjob but one has to carve their own niche to bea successful entrepreneur. And my aim as an entrepreneur is to take my brand to greater heights and build unforgettable experiences for my guests. I still don't consider myself an entrepreneur I am just heading a family of creative and innovative minds that are building this brand brick by brick and step by step.
During my initial years, I even faced themajor challenge of being a female leader as people were not taking me seriously; everyone thought that this designation was handedover to me on a plate but that's not the case; I established myself, proved the management of my professional capabilities and paved my own path.
We don't beat drums; we learn and expand each day:
We are not your typical hotel brand with cookie- cutter rooms and standardized practices we are all about experiences, we treat our guests as our family we go out of our way at times to give our guests what they want. We are a tailor- made brand that has over the years changed the definition of 'Namaskar Hospitality' we believe in greeting our guests with a smile, a hug or a memory that will remain with them for a lifetime. Unlike other brands we at Amritara, don't beat drums and claim to be industry pioneers; we are learning, growing and expanding each day.
Female entrepreneurs finally breaking stereotypes:
Unlike any other industry for a female to excel and be in leadership position was definitely one of the biggest challenges our gender faced. But I'm glad to be a part of this generation where women are breaking the stereotypes; they are not just at the helm of leadership positions but are excelling in their fields as well. The dynamics of the hotel industry have drastically changed and earlier what was perceived to be male dominant fields in the industry are now successfully headed by females. This paradigm shift in the gender role was the need of the hour and I'm overjoyed to see this change finally happening.
Putting people first:
I strongly believe that your employees/ colleagues are your company's biggest asset, and empowering and engaging with your staff is a strong tool to boost their morale. As a leader, I believe listening to your employees' ideas, offering feedback and valuing their inputs will not just empower your team but will also build a high-performing team. One of the key qualities of a leader is their ability to control their emotions and stay calm and collected when faced with hardships. When it comes to empowering people, you need to always maintain positivity. Demonstrating appreciation and basic courtesy is critical to empowering people. No matter how small or insignificant the task maybe – make sure you're saying thanks.
Word of the Wise: "The industry needs to be more dynamic in its approach":
We need to walk past 'INCREDIBLE INDIA' the world knows India is incredible and we have proved that with our world-class services and hospitality. Now is the time to UP our game, sell customized packages as the industry needs to be more dynamic in its approach. Sticking to standardized practices is good but doing something extraordinary is even better.
Empowering Life Mantra and Mentors:
My mentor, my father Gurmeet Uberai taught me that "It's Okay to Make Mistakes" but one should not dwell and crib about them. Weneed to learn, improve and grow beyond our mistakes. To err is human to learn from them is divine.
---
THE VERSATILE SUPERWOMAN OF THE TRAVEL INDUSTRY
Call her the 'Leading Lady of Outbound Industry' or the true 'Superwoman of Travel', Mamta Pall has gained a reputation like no other female industry leader. A true industry professional with almost two decades of colossal experience, Pall is driven by her passion for leadership, her expertise in sales and marketing, international business development and powerful management. She was one of those few people during the pandemic who got motivated by the impulse, seized the right opportunity and created a brand she proudly calls her own. The launch of her brainchild -'FootprintsWorldwide' has not just defined her role as a woman leader known for her versatility but also her incredible journey she has had in the industry over the years
Taking on the right opportunity at the right time:
It was a few years ago when I did realize that I wanted to become an entrepreneur, however, as the saying goes, life always has a different and better plan. It was during the pandemic that I was absolutely sure about starting my own venture and the rest, as they say, is history. I felt that there wasn't a better time to implement my plans.
Market-understanding worked in favour:
I think it's the hands-on knowledge of the market and the uniqueness in approach towards all aspects of Sales and Marketing that truly distinguishes us from others. Further, the ability to understand that with new trends and ever- evolving techniques around us, we believe in learning, unlearning and learning again to cater to the expectations of our clients and deliver results effectively.
Going with the flow to fight the uncertainty:
The biggest challenge of being an entrepreneur has been to maintain patience levels, waiting for the situation in the industry to improve.I had registered the company with just one client that we were representing. But we grew gradually as things improved.
Empowering Life Mantra and Mentors:
A few lessons that I have learned from my mentors are:
To always stay focused on one's goals and objectives, never lose concentration,
To take life as it comes, one day at a time &
To always be myself, despite any situation in life.
There are many people that I look up to in the tourism industry but there are the ones who have inspired me the most. The list startswith Vasudha Sondhi, who has been a true mentor, friend, philosopher and guide. I have not just learned a lot from her professionally, but she has also taught me several important life lessons. I also admire Himmat Anand, Anil Parashar, Dolly Sahni, Rajeev Kohli and last but not least, Kanika Hasrat. They have all inspired me in many ways and I believe would continue to motivate me. Apart from being exceptional leaders, the one thing common amongst them all is that they are wonderful human beings.
---
THE VISA CONNOISSEUR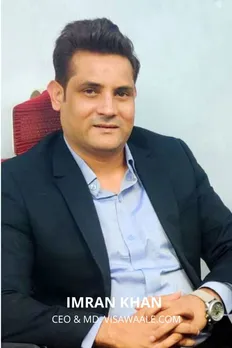 Starting his career as a grass-root worker to inventing his own realm in the visa facilitation space, Imran Khan is no new face in the travel industry. Keeping humbleness at the core of his business relations while cementing his stature as one of the talented visa experts, Khan kept moving forward from the time he started visawaale.com and the rest is history! He has been expanding his company's horizons and has risen to sheer prominence at quite a young age
The 'humble' beginnings:
I started my career in a Visa Travel Companyas a grass-root worker. I was quite active and functioned as a Visa executive extremely well and therefore, respected for my efficiency and commitment by one and all. After working for over 10 years in the company, I dreamt of starting out as an entrepreneur. It was in the year 1996 that I began my career as a budding entrepreneur in the visa travel industry. Once I took off keeping my humble background, strong work ethic and industry knowledge at the core, there was no looking back. To date, our performance as a company shows an upward graph and speaks volumes.
Having my way with business:
To run a business, I always preach the two most important things- being modest and fair and leading by example. I have always believed thatif you are being humble while your business dealings, it not just retains a long-term client relationship but also motivates you to inspire others. Secondly, being a self-made entrepreneur, I have always been curious to learn new things from different people. I do not restrict myself to the traditional boundaries of situational leadership which helps me lead my team effectively. .
Appreciating the team is crucial:
All the team members at my company are well taken care of in all respects of welfare. There are tests conducted every month -as a competition- and the best out of the performing lot gets a medal and his/her name is displayed on the Achievers Board. The activities like these keep the team motivated as well as make them feel appreciated for all the hard work they do.
I learned; I grew and am still growing:
There are several senior people in the travel industry that I look up to and it is, therefore, difficult to name one single person as my mentor as I have learned a lot from each one of them through various phases of my work life. Imbibing each of their philosophies in my professional life, has been quite a useful tool for me.
---
SMART, STRONG AND SPIRITED
The passion for travel and a will to overcome obstacles has driven Karishma Kazi to become an entrepreneur in the representation space. Currently, her company "Black Turtle Reps" is representing the luxurious Cora Cora Maldives in India. Beginning from an HR background, moving out to join her family's travel business, proving her unmatched dedication for travel and terrific promotional skills in Explora to finally, building a brand she calls her own- Kazi is a go-getter in every sense!
Driven by the love for travel:
Entrepreneurship is always a sort of calling; in my case, it came naturally because of my utmost love for travel. It's a lifestyle that many people know they want to lead before they're even able to do so. I, therefore, considered myself an entrepreneur much before I became one, but I came to that realization after the year 2016.
Representing luxury at Black Turtle:
Black Turtle is a boutique-sized luxury travel representation company known for focused sales, marketing and PR activities. We are committedto bringing our clients tailor-made solutions and tangible results, that exceed expectations, every time.
Self-confidence is the key:
Challenges have always been a part of the entrepreneurial journey. But I strongly believe that with self-confidence and strong willpower, we can beat all the storms. Being focused and determined plays a vital role too. On the professional front, I did face some challenges in the initial phase of my entrepreneurial journey but everything came on the line when I ventured into my business. Being from the HR background and then sinking my teeth into travel to set up my company was an adventurous journey. Plus, my know-how in HR helped me hire the right talent for my company. Since then, there is no looking back as we have the right people working with the right kind of motivation.
Team building is imperative:
As a leader, I have always believed in giving a free hand to my team members to operate as per their flexibility and experience in their own domain. Team building exercises and creating a warm environment are the key to having the best team as well as to progressing as a company.
Word of the Wise:
Post-Covid, we all have learned to live withthe New Normal and therefore, creativity and innovation play a key role in the way we market our destinations. Hence, thinking out of the box is the only way to move forward.
Empowering Life Mantra and Mentors:
Over the years in this industry, I have learned that nobody else but you- are your biggest competition. I always strive to do my best every time to out beat myself and my abilities.
I look up to my father Sunil Bijlani - (VWI Travel Management LLP) as my ideal role model in the travel industry. He is a renowned veteran and has been in the industry for the last 39 years.
---