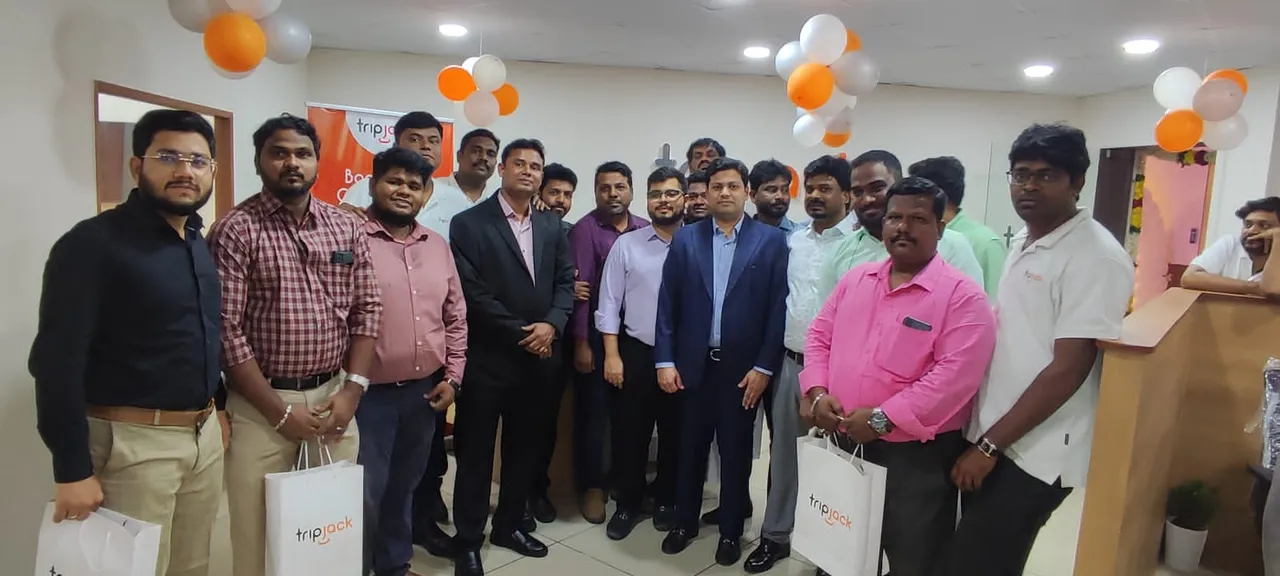 Tripjack, a B2B travel platform headquartered in Mumbai is excited to announce the opening of a new office in Chennai, India. The office will act as a focal point for the business operations in the area and offer a variety of services to our local travel partners.

The Chennai office will be led by a team of experienced travel professionals who are committed to delivering the highest level of service and will look at new avenues to explore business growth in this region. The team will work closely with local travel partners servicing them across all our categories including Flights, Hotels, Cruises, Holidays, Rail and Visas.
Speaking on the announcement, Hussain Patel, Director, Tripjack said, "We are thrilled
to open a new chapter in Chennai, which is an important hub for both business and leisure travel. We believe expanding our footprint will enable us to serve our travel partners in a more personalized and direct way. Along with our high-quality service we look to explore new avenues of growth in this region."