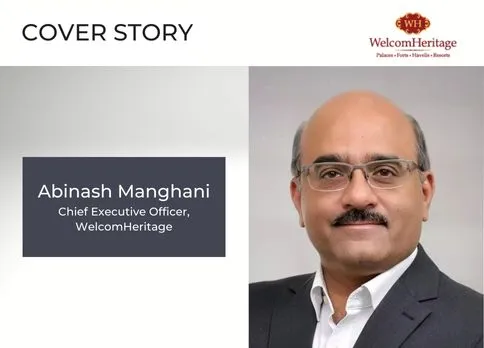 With the global pandemic having grounded most tourism activities and the unforeseen impact it stamped on the face of hospitality industry, the chances of revival looked clearly bleak. However, the industry got a green signal after a seeing a sudden surge in domestic travel demand. It was this opportune time when the hotel industry proved its potential to think outside the box as well as its resilience in realigning their businesses to deal with the current market needs that continued to work in favour as a boon. As the hospitality industry saw pockets of optimism and recovery in the domestic travel market, they started to re-engage the customers with new business plans. The strongest revival contributor, domestic travel, has now become the king for hotels and the trend is here to stay and slay and the hoteliers wouldn't agree more! TravelScapes takes the opportunity to ask the seasoned hoteliers about their perspective on how capitalising on the existing demand and tapping into the influx of local travellers can uncover opportunities to recover and revive. They also list out their respective brand strategies, the unique domestic market deals and additional measures to leverage this prevailing trend.
---
THE RISE OF RECOVERY AND RESILIENCE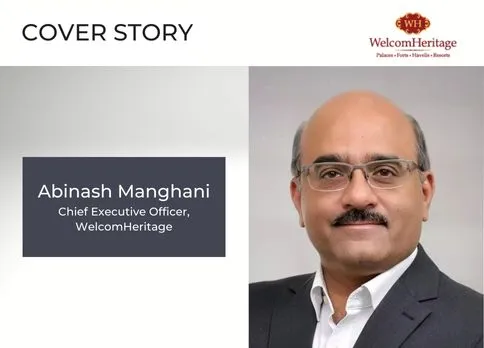 The pandemic has fundamentally changed the way consumers plan their travel as well as the way we, as hoteliers look at our markets. International travel restrictions have ensured that the Indian travellers who would earlier look abroad began to focus here to holiday. Remote working has also inspired people to take short or long breaks that don't impact their work schedule whilst exploring a destination. This opened many new consumer markets for Indian hoteliers. Catering to these travellers with their uncertainties over travel related preferences, has made flexible travel planning the need of the hour.
While our legacy at WelcomHeritage was always one of an aggressive outreach within the domestic traveller segment, we've adopted a more proactive approach and introduced various innovative packages like 'Work from Home', 'Drivable Holidays', 'Head for the Hills', Staycation packages to suit the requirement of different types of travellers. To tap the burgeoning domestic travel market, we also partnered with leading airlines - 'Indigo' and introduced special packages for their clients. Furthermore, WelcomHeritage collaborated with the leading travel companies Thomas Cook and SOTC, to offer special packages for their customers across India. Our properties and destinations together offer travellers a naturally safe experience – they are smaller boutique properties with fewer rooms and within expansive surroundings, ensuring social distancing. Another add-on is that most of our hotels are situated at a drivable distance from main cities, enabling guests to travel in the safety of their vehicle.
WELCOMHERITAGE TO LAUNCH SEVEN NEW PROPERTIES, EACH UNIQUE AND EXPERIENTIAL
We adopted a more proactive approach and introduced various innovative packages
We've been fortunate to have the support of the domestic traveller. But what is key is to find new products, experiences and ideas that continue to hold the travellers' interests and speak to different segments of travellers. To this effect, WelcomHeritage is launching seven new properties, each unique and experiential, enhancing the destination offerings. Our first launch this year is slated for May - Azora by Ayatana, Fort Kochi. An Old Courthouse in a 200-year-old edifice, Azora by Ayatana is a dedication to Mattancherry's history of hospitality. We'll also soon be introducing WelcomHeritage Ayatana in Ooty and Parv Vilas Resort & Spa in Solan later this year.
---
THE RISE OF RECOVERY AND RESILIENCE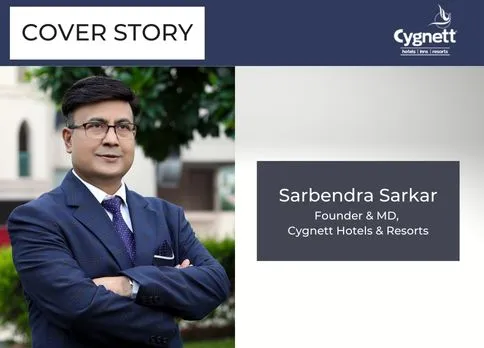 Given the level of consciousness and the need to make a lifestyle change owing to COVID among people, there is a reason to be hopeful. The past two years have taught us to be far more thoughtful in our approach to mitigating health-related challenges and therefore, Cygnett's hospitality has been based on the New Normal, suiting customers' preferences. Post-COVID, an upsurge in domestic travel has been witnessed; people have started to explore and experience India like never before, which has undoubtedly given a boost to domestic tourism and thereby, we have a strong focus set on the domestic tourists.
The fact that almost everyone is gearing up to counter the Covid fear with precautions and willingness to make a change through a pragmatic approach gives tourism and hospitality a great hope that things are falling into the right place. Considerable numbers of physical events are being organised which is an optimistic sign for the hospitality industry to generate revenue from the MICE segment. So, now the strategic shift is to attract both leisure and business travellers to recover business. This will certainly increase the Average Occupancy, creating the proposition to increase the ADR benchmark. There is immense scope for business growth riding on the positive sentiments that we see among people
from all walks of life. We all want to forget the past two years and want to straddle a new path with confidence and positivity. Hence, we think, mid-segment hotels should remain the key to lifting the status of the hospitality industry in India. Safety, hygiene and consistent brand standard offerings will sow the seeds of growth success. The influx of revenues is certainly going to give hospitality the much-needed boost to try and create better services that suit different sets of consumers. The importance will have to be in marketing the properties as safe and hygienic options to stay.
CYGNETT TO TAKE BOTH ONLINE AND OFFLINE ROUTES TO ATTRACT MORE LOCAL CROWD
We think, mid-segment hotels should remain the key to lifting the status of the hospitality industry in India
At Cygnett, we value our guests and thus, have incorporated all necessary measures to offer a safe hospitality experience. Aggressive marketing plans are in place to ensure that their stay at Cygnett properties during the upcoming holiday season in summer is pleasurable and safe. Domestic tourism has turned out to be a game-changer and a mode of survival for most of us. Cygnett is located at all the major tourist destinations and ensures to offer an incredible stay. To attract more domestic tourists this holiday season, we will focus on both online and offline routes to attract them, as they are going to be the bedrock of our true recovery.
There is an additional emphasis on visibility across online platforms to ensure better growth and Cygnett has always been ahead of the curve through its strong online approach.
---
THE RISE OF RECOVERY AND RESILIENCE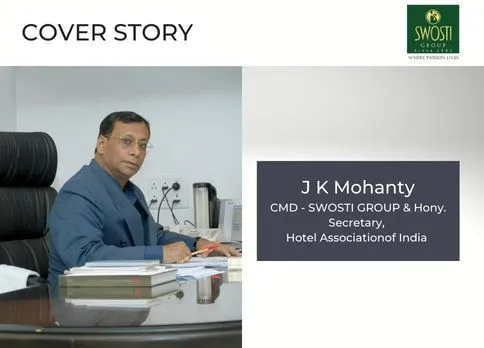 The COVID-19 pandemic has triggered an unprecedented crisis in the tourism economy, given the immediate and immense shock to the sector. There is around 80% decline in international tourist foot falls to the country due to the pandemic. Now the Domestic Tourism is the main driving recovery to the tourism sector. The most important thing now is to focus on the vast potential of domestic tourism and vigorous marketing plan required. Although domestic tourism flows have also been heavily affected by restrictions on the movement of people, but now recovered more quickly after containment measures are lifted.
Various efforts jointly by Central & State Government are required for revival of hospital and tourism sector which has been severely affected by the coronavirus pandemic such  as
Infrastructure Status to hotel industry
Deferment of Bank loans and Interest Free Loan,
Waiver of Holding Tax,
Waive of Bar Licence Fee,
Exemption of Ground Water Fee,
Waiver of Minimum Demand Load of electricity and allow to pay electricity bill on actual demand load
Financial assistance for payment of Salary / Wages, ESIC at least for six months,
Avail sickness benefit of employees under ESIC,
GST Tax Holiday for the Tourism, Travel and Hospitality Industry.
SWOSTI GROUP TO CONTINUE ADDING PROMINENCE TO ODISHA'S TOURISM AND HOSPITALITY MARKET
Swosti Group has been focusing on the tourism development of Odisha since 1981 and promoting the state by putting up hotel and resort infrastructures in different places of Odisha
Swosti Group has been focusing on the tourism development of Odisha since 1981 and promoting the state by putting up hotel and resort infrastructures in different places of Odisha to enable tourists to stay for a longer duration in the State. Besides Hotel Swosti Premium, Swosti Grand and Gopalpur Palm Resort, "Swosti Chilika Resort", situated in one of the most pristine locations in the country on the banks of the largest lake in Northern Hemisphere (Chilika Lake) has become one of the most preferred Eco / Bird lover's destinations within a short span of time. It has been widely acclaimed across the globe and has become a major tourist destination of the State. Many domestic and foreign tourists who have visited the property have highly appreciated the resort and its top-class hospitality.
---
THE RISE OF RECOVERY AND RESILIENCE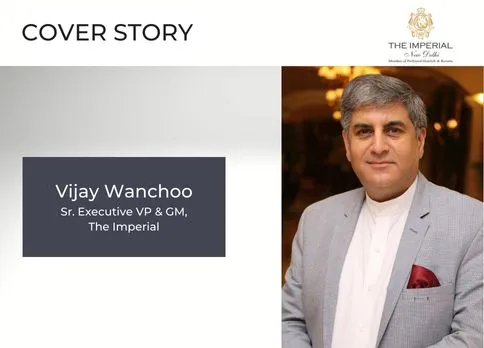 As the guests are seeking enhanced experiences, immaculate and personalised services are quintessential both for domestic and international market. These can be achieved by customising staycations with wellness value-adds and revisiting business modules by serving local, while pitching for travellers within the country. As one of the important sectors driving the Indian economy, hotels should continue to give back to their teams in terms of monetary benefits. Also, to sustain operations during low occupancies during these times, multi skilling should be introduced throughout all departments, saving manpower costs and at the same time does not compromise on service standards. With international flights operations resumed, major concentration will also be on Incentives and Residential conferences other than the regular inbound business and therefore, focus on domestic markets will also play a major role. The time is also ripe to initiate Bleisure – Business and Leisure trips, Workations, staycations, drivecations. Even the new term which has been coined recently called "phygital" meetings is the new revenue stream, combining both physical and digital Meetings.
The way forward eventually, is to grab every single business opportunity and stay flexible. The pandemic has been hard-hitting on the travel and tourism industry and we hoteliers must make a collective effort now to reinstate faith in travel. These two years have given us immense learning and I strongly believe with our continuous efforts, the industry shall emerge stronger with new processes, new guidelines and new experiences, keeping the same warmth of Indian hospitality, intact.
THE IMPERIAL TO BANK ON ITS BESPOKE STAY EXPERIENCES
The way forward eventually, is to grab every single business opportunity and stay flexible
Being an iconic heritage hotel for domestic travellers, we, at The Imperial, are in the process of curating local experiences with bespoke stay and dining packages. We also recently conducted Nature walks with WWF India for Earth Hour and took our guests to various Gardens on three Saturdays in March, to raise awareness about urban biodiversity, a post pandemic essential for all of us. These reorientations I believe are vital for sustaining business, considering the current travel scenario and unpredictable future. Food & Beverage is and will remain one of the biggest revenue generating streams for hotels in times ahead. Building up on it and getting the regulars back with distinguished offers combined with unrivalled safety standards, is the core for recovery. Apart from F&B, flexible wedding venues will continue to meet the new normal demand of event formats.
---
THE RISE OF RECOVERY AND RESILIENCE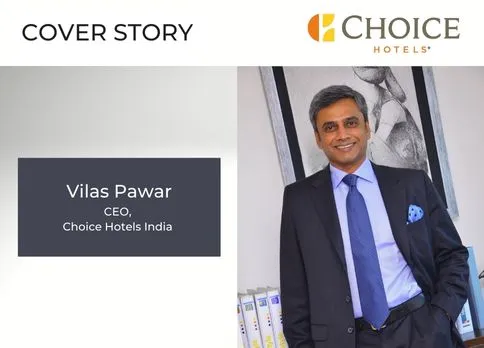 Domestic leisure travel and staycations saw a major uptick in 2021 as travellers were more comfortable traveling to a motorable distance to avoid crowded places and unwind with experiential stays. The trend is expected to continue in the foreseeable future as well. Smaller leisure markets in the country such as Haridwar, Corbett and hill stations in Himachal Pradesh, Uttarakhand, and Jammu Kashmir are recording all-time high ARRs and revenue. With this, we expect domestic travel demand will continue to be strong during the year as people have embraced the new 'normal travel in uncertain times. Together, we need to identify and develop new unexplored destinations to ease the burden on the other popular locations. The opening of skies and easing of restrictions will further lead to increased occupancy levels for our hotels with inbound business.
Further, MICE businesses are picking up pace as companies across industries warm up to in-person engagements amid declining COVID-19 cases and easing restrictions. We have registered a substantial pick-up in MICE inquiries and bookings over the last few months and with a continued revival in leisure travel. The industry needs to be recognized for the economic relevance it brings to employment creation, GDP and foreign exchange earnings. We believe, the government's greater focus on large-scale infrastructure development, including roads, railways, airports, ports, and waterways will aid long-term growth in the tourism and hospitality sectors.
CHOICE HOTELS TO SUPPORT DOMESTIC TRAVEL DEMAND BY ADDING NEW HOTELS
We need to identify and develop new unexplored destinations to ease the burden on the other popular locations
Choice Hotels India strengthened its domestic leisure presence in the last two years with the addition of hotels in cities of tourist attractions and religious significance. With an existing strong foothold in Jaipur with three hotels, the presence of two Comfort in Lucknow and one Quality Inn in Goa, Choice has always been a preferred address for domestic travellers exploring the country. In addition, last two years Choice Hotels expanded and opened new properties in the spiritual city of Rishikesh and popular tourist destinations of Dehradun and Manali and lesser popular destinations of Kaikaluru, Pathankot and Burhar. Our existing presence in the religious cities of Amritsar, Varanasi, and Kumbakonam continued attracting pilgrims for religious tourism. We have a strong pipeline of hotels lined up in the cities of Udaipur, Bodh Gaya, and Dharamshala which would also support the domestic travel demand. Additionally, we do have some share of inbound travel with us while most of our hotel's feed on domestic business. We shall continue to strengthen and seek domestic business from corporates houses, travel trade and focus on small and intimate social gatherings, small to medium-sized business meetings, and individual corporate and leisure travellers.
---
THE RISE OF RECOVERY AND RESILIENCE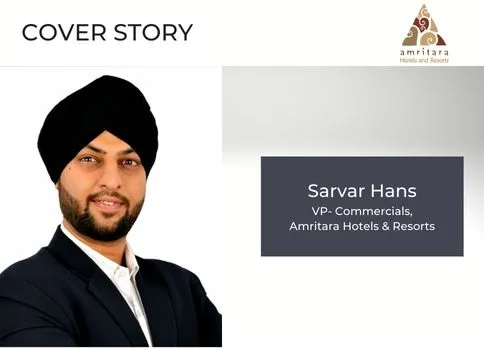 COVID-19 brought in a seismic shift in the way businesses worked during pre-COVID era, domestic travel was a saviour for our fraternity and now that the international travel has resumed, we should not deviate our focus from domestic; we need to rather balance out the business strategies in a way that we focus equally on domestic as well international travel. One of the biggest redeemers during these unprecedented times was revenge travel; it was indeed surprising to see the recovery trajectory moving on an upward slope especially when only domestic travel was open.
The new normal has brought in a shift in the consumer travel patterns, safety and hygiene being the top priority. The guests are now looking at brands that will assure them of their safety. Apart from this travellers are looking at short haul driveable destinations and the concept of revenge tourism (Revenge travel is a rather new concept and refers to people eager to take revenge for their suffering as a result of spoilt travel plans) is rapidly picking up.
AMRITARA LOOKS AT INCREASING BUSINESS ON BOOKS; CURATES SPECIAL CONSOLIDATED PACKAGES
We should have more gateway cities, build more international airports, invest more in secondary and tertiary cities
For Amritara Hotels & Resorts, the first phase of COVID was definitely a difficult time since a major chunk of our business source segment was inbound. We use to only get 20 per cent of our business through domestic, since the spending capacity of domestic travellers has always been on a lower side compared to their international counterparts. Nevertheless, we turned these circumstances into our stride and focused our marketing campaigns on attracting domestic travellers
or outbound travellers. We attracted travellers' business that used to go out on international leisure trips but could not travel abroad due to the restrictions. Our hotels are located in some of the most exotic locations in India that attracted this chunk of business. As a matter of fact, we did better in terms of numbers. For the year ahead, we are looking at increasing our business on books and focusing on converting our tentative business. We have specially curated Wedding consolidated packages for small gathering weddings that will also help strive and revive. We are also looking forward to dynamic and optimised OTA rate strategies whilst maintaining proper rate parity.
---