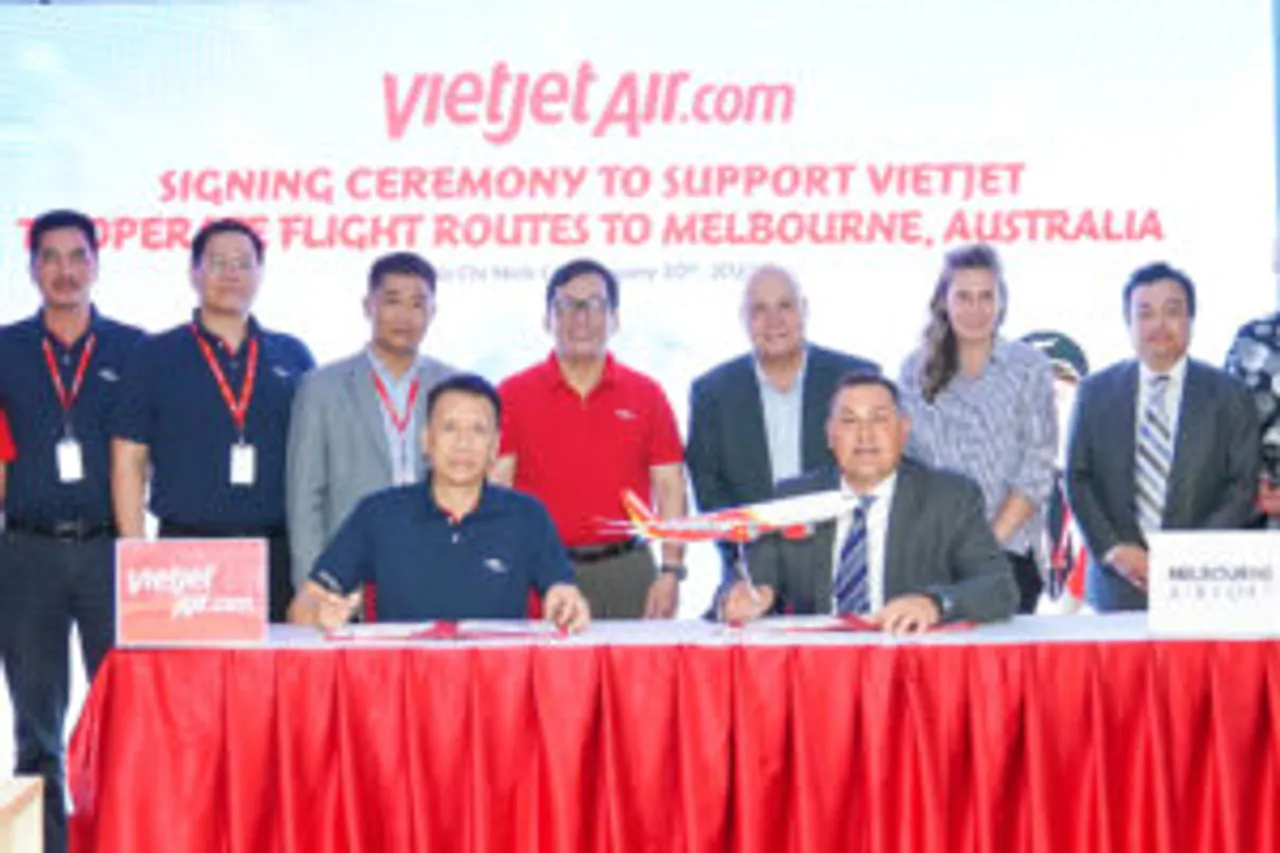 VietJet has announced direct flights connecting Ho Chi Minh City (HCMC), Vietnam with Melbourne, Australia from March 31, 2023. The first flights connecting HCMC and Melbourne will be operated with an initial frequency of three flights per week. An increase in operation can be expected to seven flights per week from December 2024 onwards when market conditions allow. The announcement took place during Tim Pallas' (Victorian Minister for Trade and Investment) visit to Vietnam alongside Dinh Viet Phuong, Vietjet's Managing Director.
In line with VietJet's vision to bridge the gap between Vietnam and the world, the connection with Australia has been carefully strategised by VietJet, with backing from the Victorian & Vietnamese's governments. Aiming to become a catalyst for growth in trade & economy; the two markets are already popular tourism & study destination.
Meeting with Vietnam's National Assembly Chairman H.E. Vuong Dinh Hue, Tim Pallas shared plans to promote cooperation between Victoria and Vietnam in areas where the state has strengths such as energy transition, education and training, aviation, and tourism in 2023 and the following years.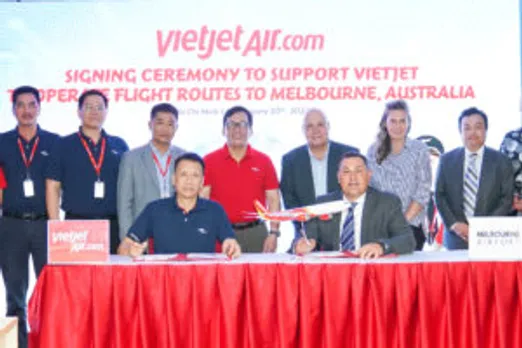 Speaking at the announcement, Tim Pallas – Victorian Minister for Trade and Investment welcomed VietJet's decision to commence flights connecting Vietnam with Melbourne saying. "The arrival of another airline from Southeast Asia is a win for the Victorian economy and local jobs – showing the strength of our tourism and export markets."
Estimated at around 123,000 Vietnamese visitors in Australia in 2019, the data from the Vietnam General Statistics Office reveals that in 2021, bilateral trade between Vietnam and Australia reached a record USD12.4 billion. This turnover is expected to grow even further with the arrival of VietJet in Australia
With all flights being operated on VietJet's modern and comfortable wide-body A330 aircraft, passengers will be able to opt for a wide range of tickets including the SkyBoss Business, SkyBoss, Deluxe, and Eco service class tickets according to the following schedules.
• Every Monday, Wednesday, and Friday: Flights will depart from HCMC at 09:50 AM (local time) and land at Melbourne Airport at 10:35 PM (local time) on the same day.
• On every Tuesday, Thursday, and Saturday: Fights will depart from Melbourne Airport at 00:30 AM (local time) and arrive in HCMC at 05:15 AM (local time) on the same day.